Algo VPN Review
Our rating
Security
Read more
Features
Read more
Try it now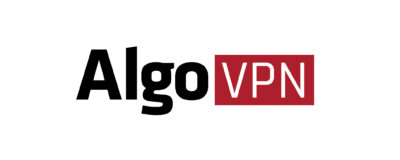 No e-mail support

No chat support

No phone support
Algo VPN is a newly developed VPN cloud service that gives users extra privacy online. Since Algo VPN is a group of Ansible scripts, it isn't like other VPN providers that offer users a client. In fact, for many users, Algo provides them with a simpler way of using a VPN.
With Algo VPN, you can set up a personal Algo VPN server within the cloud using the IPSec protocol. Best of all, this VPN is not shared with many other users simultaneously, unlike the VPN solutions offered by many other VPN providers.
Although Algo VPN is easy to deploy and works well at safeguarding your privacy online while offering a lot of security, there is still a lot of hesitation from internet users who are confused about how exactly it works. Read our full review to learn more about this innovative VPN project, how it can improve your internet experience, and why security experts love it.
Pros

Cloud based VPN
Free software
Very secure
Cons

Manual configuration
Lacks the flair of VPN providers
No dedicated app
Price Starting At:
5 $ / monthly
60 $ / annually
For New Users:
No money-back guarantee
General information
| | |
| --- | --- |
| Max Speed: | 10000 Mbps |
| Type of IP offered: | Dynamic |
| Simultaneous connections / Users: | Unlimited |
| Number of Netflix Libraries: | Not available |
| Information sharing: | None |
| OS support: | Android, iOS, Linux, macOS, Windows |
| Router support: | Asus, D-Link, DD-WRT, Linksys, Netduma, Netgear, Sabai, Tomato, TP-Link |
| VPN Promotion: | Get VPN from Algo VPN for 5$ per month |
Capabilities
Unlimited Bandwidth
Kill Switch
Split Tunneling
Zero Data Logging
Free Version / Trial
Mobile App
Browser Extention
Netflix Approved
Firestick Compatible
Geolocations available
Australia
Austria
Belgium
Canada
France
Germany
Italy
New Zealand
Portugal
Spain
United Kingdom
United States
Algo VPN Security
A major reason why Algo VPN outperforms many VPN services is due to the security and privacy it provides users. Firstly, Algo only supports a single cipher suite with AES-GCM, SHA2 HMAC, and P-256 DH encryption. This is excellent in terms of securing your VPN connection and goes one step further than other VPN services.
Algo supports the IKEv2 protocol on iOS, macOS, and Linux systems, which can be viewed as a security benefit for many. Even though other VPN services often use OpenVPN, this protocol is dependent upon TLS for security and also requires client software to run. IKEv2 doesn't and is, therefore, makes using a VPN easier for many people.
Windows and Android users can also enjoy the privilege of being able to use open-source WireGuard to set up their VPN connection. This may be better for some users since WireGuard offers excellent security and speed and has been independently audited.
Another great security feature that Algo offers is the reassurance that no third parties will be able to easily hack your connection or work out what service you are using; this is because you'll set up a new connection each time before it is wiped once you stop the connection. This makes it harder to trace users, which is great for privacy-conscious people.
Algo also uses an HTTP proxy and local DNS resolver. What this does is block ads, and using an HTTP proxy to route web requests may result in a faster speed.
As well as all of the above, Algo's servers are not connected to the developers in any way, which is excellent in terms of security. It provides a degree of separation between users and developers, ensuring that the developers are not handling user data which is reassuring since TrailofBits (the minds behind Algo) work with high-profile clientele, including government agencies.
Try it now
Algo VPN Features
Since Algo VPN is not like a VPN provider, it lacks some features that VPN users may expect. For example, there is no mobile app or computer client software to evaluate and no extra features within the apps that people can enable.
However, we were able to evaluate some aspects of the VPN service. First of all, it is extremely easy to set up. Don't let the manual setup process scare you; although you need to install a configuration file, set up a user list, and create an API key, it's not as hard as it seems.
A great thing about Algo VPN is that there are many ready-made configuration files for popular cloud providers, which makes things a little easier. You can use the VPN with cloud hosting providers such as Microsoft Azure, Amazon Lightsail, Google Compute Engine, Amazon EC2, and DigitalOcean.
You can set up an Algo VPN server on many devices, including Windows, Android, macOS, iOS, Linux, and Ubuntu. There is plenty of information online, including user reviews, on how to set up the VPN service.
So, what about speed? We set up a VPN server connection in the US and were able to enjoy a relatively good download speed. Our speed test results showed an average of 33Mbps, which is good enough for data-heavy activities such as streaming and torrenting. Compared to many other VPNs on the market, which are disastrously slow, we were rather impressed.
Overall, with Algo VPN, you aren't getting a provider that is all bells and whistles. Instead, it's a no-frills VPN solution that delivers exactly what it promises, without any fluff.
Summary
Try it now