Reading time: 5 minutes
It's no secret that there are a lot of malware infections going around these days. In fact, according to a report by McAfee, more than 230 million new pieces of malware were created in 2017 alone. With numbers like that, it's no wonder that many people are wary of downloading anything from the internet.
However, you may not know that some of the most common malware infections are caused by games. Hackers use cheat codes and unofficial game distribution sites to spread malware to unaware gamers.
Keep reading to find out which popular games are known to cause malware infections, such as Minecraft and Among Us, and how to protect yourself from them.
1. Minecraft
One of the most popular games globally, Minecraft, is also one of the most commonly-used tools by hackers to spread malware. Due to its immense popularity, it is easy for hackers to take advantage of Minecraft gamers and distribute malware.
How does Minecraft infect systems with malware? There are a few ways hackers can use the game to their advantage. First, they can create malicious mods or add-ons containing hidden code that installs malware on your system when you download and install them. Second, they can create fake versions of the game, which are Trojans designed to steal your personal information and passwords. Finally, they can use phishing scams disguised as Minecraft updates or mods to get you to enter your login information, which the hacker will then steal.
To protect yourself from Minecraft malware infections, be careful about what mods and add-ons you download for the game. Only download mods from trusted sources, and make sure that you are running a good anti-virus program to scan them for viruses before installation. Also, never enter your login information into any website that is not the official Minecraft website.
2. Among Us
Among Us, a popular online game is also known to cause malware infections. Hackers have been using repackaged versions of games to spread a Trojan. This malware can steal your personal information, including passwords and credit card numbers.
3. PUGB
PlayerUnknown's Battlegrounds, known as PUGB, is also used by hackers to distribute malware. In fact, in 2018, many PUGB gamers' systems were infected with a type of 'ransomware.' The ransomware was installed on the system, but all players had to do to decrypt files was play PUGB.
However, that isn't to say that PUGB doesn't cause more malicious malware infections. Some users have reported ransomware infections that result in paying to decrypt their files. These are often installed on systems via fake updates.
4. Fortnite
Fortnite is a wildly popular game globally, but in-game cheats have been proven to cause malware infections. A Fortnite app that claimed to provide in-game currency and auto-aim cheats contained malware that changed system settings.
This virus then causes malicious and annoying ads to pop up during gameplay. Worse still, clicking on these ads can cause users to install further malware onto their systems.
5. The Sims 4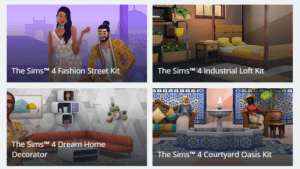 The Sims 4 is mainly used to spread malware is through phishing scams. Scammers will create fake websites that look like official sites for the game but act as a way to trick users into handing over credit card details.
The Sims 4 can avoid this by only purchasing and downloading Sims 4 packs from Origin and by using the Origin application to launch and update all Sims 4 games. By using antivirus or a gaming VPN with anti-phishing tools, users can prevent becoming victims.
Google Play Store
Finally, it's worth mentioning Google Play Store. The Play Store is a common source of malware-infected apps, and many gamers have fallen victim to this. Scammers can create fake apps, hoping that victims will install the unofficial version onto their phone and infect their device with the virus.
It isn't just well-known gaming apps that scammers use to infect people's systems with malware. Many games for kids are malicious, meaning unsuspecting parents and children can download viruses onto their phones and tablets.
To avoid falling victim to one of these scam apps, make sure to:
Use apps from well-known developers.
Don't allow all permissions.
Read other user reviews – if an app is malicious, people will usually leave a negative review.
Key takeaways
Since many games are known to cause malware infections, the safest way to protect yourself is not to play games. However, this is unrealistic; therefore, it is a good idea to remember a few essential tips to keep yourself safe:
Download games, updates, and mods from official sites or third-party apps like the Google Play Store.
Use antivirus to scan new download files before installing.
Beware of phishing scams on sites – check for the padlock in the address bar!
Don't let a phone app have total access to your files (change the permissions).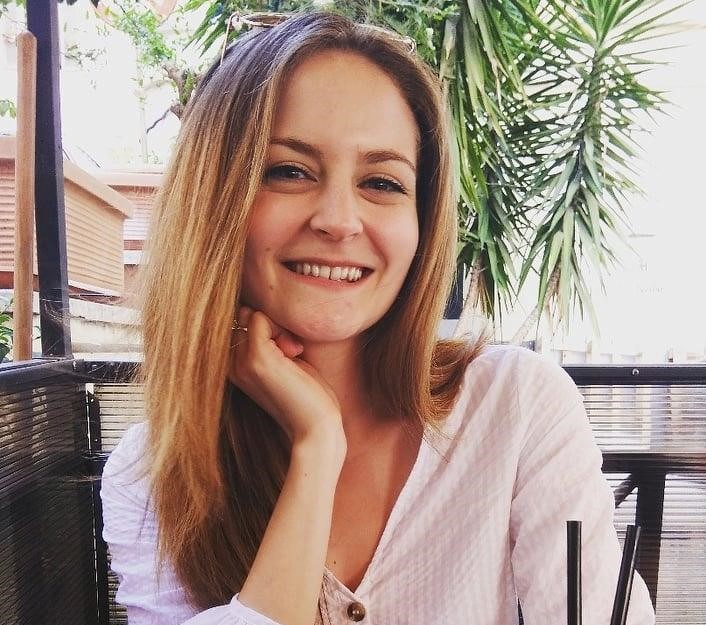 Author Madeleine Hodson
I'm Madeleine, and I'm a writer that specializes in cybersecurity, tech products, and all things related to the internet. I have a keen interest in VPNs and believe that everyone deserves internet freedom and security. I wr...
Read more about the author