Reading time: 21 minutes
How to change your region on Netflix? This is a question that many people ask themselves when they travel or move abroad but want to watch Netflix content from their home country.
Moving abroad and wanting to access Netflix in your home country isn't the only reason search engines are filled with the question 'how to change Netflix region?' Many of us are not satisfied with the limited offerings that our current location affords and want to switch it up with some foreign-language movies and TV shows. Unfortunately, Netflix, the world's most popular streaming service, imposes restrictions that stop users from accessing certain content depending on where in the world they live.
Luckily, there are ways to change your geo-location and watch all the Netflix TV shows that you want! In this blog post, we will discuss why you may want to change your region in Netflix and how to go about doing so with a VPN.
Read on to learn how you can improve your overall Netflix experience by using a Netflix VPN (Virtual Private Network) and enjoy access to Netflix libraries (and other streaming services) around the world.
Why Can't I Watch Certain TV Shows and Films on Netflix?
Netflix imposes restrictions on its shows and films that are based on the user's geographical location. This is due to copyright laws, which state what content can be shown in each region of the world. For example, a Hollywood film may not have been released in your country yet, so your Netflix library cannot show it to you.
Unfortunately for global citizens who want to watch Netflix and consume media from around the world, this means they need to wait until their favorite shows and movies come out at home, illegally download the content (which we don't advise!), or move abroad if they want more variety. None of these are great options.
The more popular shows and movies become internationally, the more likely they will be blocked for those who don't live near countries where their broadcasting rights have been limited. Some examples of TV shows blocked internationally include The Vampire Diaries (US-only), Game Of Thrones, and Vikings (both US/UK only).
If you're living in the US and are a fan of Spanish film and television shows or want to practice your Spanish language knowledge, you will be extremely limited in terms of what you can watch due to your US Netflix location. Moreover, the rise of popular K-dramas from South Korea means that more people are looking for ways to watch these popular TV shows from the comfort of their own homes.
Luckily there are solutions! If you use a VPN service or proxy VPN, then you will be able to access restricted content from any part of the world. For example, if you are in Canada and want to access US Netflix content from your home or laptop, then a VPN will let you do that by connecting to a VPN server, changing your IP address as well as encrypting all of your internet traffic so it is safe from prying eyes.
How Can I Change My Netflix Region?
So if you're not in the US and want to change Netflix libraries to watch shows and movies back home, then a VPN is your best bet. You can also use a proxy service like Hola, but traditional VPN services are safer since they encrypt all of your internet traffic (unlike proxies). Below we'll go over how to change your region in Netflix with both methods mentioned above.
Step-by-step:
If you have access to an iOS or Android device or a Mac or Windows computer, there's some good news for you! The majority of providers offer native VPN apps for the above devices that will let you switch regions without needing any technical knowledge at all. Just download the VPN app from somewhere such as Apple Store or Google Play and follow its instructions – it should be fairly straightforward to install and connect to a server. In doing so, you'll change your IP address and virtual location.
Once you have changed your IP address to one from a country of your choice, head to Netflix and check whether it has changed region! If this doesn't work immediately, you can refresh the page or close your browser and revisit the website. If this doesn't help things, then you can connect to another server in the same country. Providers like Surfshark let you choose a specific city in certain countries.
You can change Netflix region with a proxy VPN in much the same way. Once you have connected to a server, your IP address should have changed, and you should be able to access different Netflix libraries.
Is it Better to Use a VPN or Proxy to Change Netflix Region?
Both VPNs and proxy services can successfully change your Netflix region, but which type of service is better? We've done a little research on both ways to help you choose the best method for your needs.
VPNs
Considered by many to be the best way to change your Netflix region is with a VPN. The benefits of doing so not only include many choices when it comes to IP addresses and locations, but you are also guaranteed security due to the advanced encryption and tunneling protocols that a VPN provider offers.
Moreover, most VPN providers operate no-logging policies. This means that your VPN usage won't be monitored or stored anywhere. Your streaming behavior will also remain private, so not even your ISP knows what you're watching on Netflix.
The only downside with a VPN is that it can occasionally slow down your internet. If you connect to a server far away from your physical location, then you may not get the standard streaming performance that you may have come to expect.
Proxies
So, what about proxies? A proxy can change your location to help you access Netflix libraries, but unlike a VPN won't give you the encryption you may want. If you're using a proxy to change your Netflix region to access foreign content, your connection will not be encrypted and, therefore, won't be hidden. If you don't want third parties to know you're watching Netflix in another region, then a proxy isn't a good idea.
When choosing which proxy tool to use, one thing to consider is whether they offer free services with ads (like Hola) or paid subscriptions without advertisements (such as TorGuard).
Free proxy services aren't just questionable since they often include ads. Some, including Hola, have community-powered networks, which means that user traffic is sent via other users' devices to change their IP addresses. This exposes you to many risks and means that other users could be using your IP address from another country to get up to no good online.
As well as the above, some proxy services, like Hola, don't offer no-logging policies. This means all of your browsing data could be stored and shared with third parties, revealing your Netflix and other internet habits to advertising companies and the government. However, if you're not concerned about your online privacy and only want to change your region to watch Netflix, then a proxy is a good option.
How Do I Change My Netflix Region without a VPN?
If you don't want to change your Netflix region with a VPN or proxy, you can use Smart DNS servers. A Smart DNS proxy doesn't change your IP address like with a regular VPN proxy – it simply tricks whatever website you're visiting into thinking you're from a different location or country.
While many VPN providers, like ExpressVPN, offer Smart DNS features, you can also use a Smart DNS proxy service without having to use a VPN service. Smart DNS does not change your IP address or encrypt your data like proxies and VPNs, but it offers great speeds and is perfect for unblocking streaming content.
Why Does Netflix Block VPNs?
You may notice when trying to change your Netflix region with a VPN that your access is blocked. Unfortunately, VPNs aren't effective in unblocking Netflix 100% of the time, so it doesn't mean that your VPN is broken or not working properly if you can't access Netflix.
Netflix uses advanced technology and blocks VPNs because it only wants to show its content to viewers in the country it's meant for. This is because some TV shows and movies have different licensing rules and cannot be shown in other countries. If someone uses a VPN to watch shows and movies on Netflix, then the company loses money.
Netflix blocks proxies and VPNs because they allow anyone to change their viewing region when they shouldn't be able to do that: only people who live where the original video was made available should be allowed access!
How Does Netflix Know I'm Using a VPN?
Netflix has excellent VPN blocking technology, which it is constantly updating to ensure users cannot break its terms of service and bypass geo-blocks.
Netflix may sometimes know if you're using a VPN since it can detect VPN IPs. Netflix has an IP blacklist that it uses to identify and block certain addresses for violating their terms of service agreement. For this reason, VPNs create new servers and update their IP addresses often so that streaming sites like Netflix cannot easily block users.
So, if you decide to purchase a VPN or proxy service to unblock Netflix, you need to keep in mind that it may not effectively change your Netflix region 100% of the time.
Is Changing Netflix Library with a VPN Illegal?
Changing your Netflix region to watch content that is not available in the country you live in is not technically illegal. However, changing your location on Netflix may violate copyright laws and the platform's terms of use. Some streaming services, including Netflix and Hulu, have harsher penalties than others for violating their terms of service agreements, which could result in a user's account being disabled or even terminated.
There are always risks when using a VPN with services like Netflix because they have developed technology to detect whether users are breaking their geo-blocking rules by proxy servers or IP addresses (VPNs). While it's possible to use proxies successfully without getting caught, there is no guarantee that this will work every time.
Therefore, if you use a VPN or proxy to change your IP address and Netflix region, you need to be prepared for the possible consequences, which could include getting banned from the site.
How Does Netflix Know my Location?
Netflix can tell where users are located by their IP addresses. An IP address is a number that is assigned to a device when it connects to the internet. This number can identify what country, state, or city you are connecting from.
An IP address doesn't just reveal your location. A lot of other identifiable information is linked to your IP address, such as your name, age, email address, and other browsing habits. For this reason, a VPN is essential since it doesn't just change your Netflix region; it can also protect your identity by changing your IP address.
How Can I Hide My IP Address from Netflix?
The best way to hide your IP address is by using a VPN service. A VPN masks not only your location but also all of the other information that can be linked to your device from its IP address.
A traditional VPN will work well with Netflix since it creates an encrypted tunnel for all internet traffic between you and the server. This makes it impossible for third parties – such as hackers or ISPs – to track what sites are visited or what files are downloaded on any computer connected to that network.
Proxy services don't encrypt users' data, so they aren't safe against spies trying to tap into browsing habits in order to steal personal information.
Why Has My Netflix Region Changed?
At times, consumers may notice that their Netflix location has changed without them updating it themselves. So, why does a user's location change, and what can they do to fix the issue if it does happen to occur?
If your Netflix region has changed back to your regular country even though you're connected to the usual server, it could be because your VPN of choice doesn't work with Netflix anymore. This may be due to recent updates from either company-wide blocking efforts or increased security measures put into place by the VPN provider itself.
However, if your region changes from your regular region to another, it could be because a VPN is running in the background of your operating system, and you haven't realized it. Finally, if you travel or move abroad, then your Netflix region will automatically update itself since your physical location will have changed.
What Else Can A VPN Do Aside from Changing Your Netflix Region?
VPNs don't just change your Netflix region (although that is a major reason why people buy them). A VPN can also change your geo-location on other streamings services like BBC iPlayer, Amazon Prime Video, Hulu, Hayu, HBO Max, and YouTube.
A VPN is also a tool employed by many people to unblock censored content on other sites, like news sites. If you live in a restricted country like China or Russia, then you can easily access censored content from outside the country using a VPN. You can also avoid censorship by schools and bypass firewalls on campus networks.
An encrypted VPN connection can also be used to protect your online privacy and security. VPNs disguise your IP, which leads to less tracking and fewer geo-targeted ads. VPN encryption also hides your online activity from your ISP and the government so you can carry out your internet activities in complete peace, safe in the knowledge that no one can see what you're doing online.
If you're a romantic, then you can spoof location information on mobile apps like Tinder to meet a wider variety of people from around the world.
Finally, many VPNs come with built-in malware protection. Providers like NordVPN and Surfshark can prevent you from accessing phishing sites and prevent trackers from following you on the web.
Does a VPN Slow Down My Internet Connection?
Many people are wary of using VPNs to change Netflix region since a VPN connection can severely slow down your internet connection. This can affect your overall streaming performance causing your favorite movies and TV shows to buffer.
While a slower internet connection is a real effect of using a VPN, VPNs can actually prevent bandwidth throttling. Your ISP can see what you do online and often will throttle your connection when you're doing anything that consumes a lot of data, such as streaming Netflix movies or gaming or torrenting.
So, even though VPNs can slow down your internet connection, they can also be an effective tool for making your connection faster. It's best to look for a VPN provider that uses fast tunneling protocols and can unblock Netflix, such as NordVPN or ExpressVPN.
What are the Best VPNs to Change Netflix Region?
If you want unlimited access to Netflix libraries across many countries, then consider using one of the VPN services below. All of the VPNs mentioned meet our review standards and are successful in unblocking other Netflix catalogs in many counties worldwide.
1. Surfshark
Surfshark is our top recommendation if you want access to Netflix anywhere. It is simply one of the best VPN providers for unblocking Netflix. As well as boasting that it can provide access to an astounding 15 Netflix catalogs worldwide, Surfshark is an excellent tool if you want to watch content on other streaming services in foreign countries, like BBC iPlayer and Amazon Prime Video.
Not only the above, but Surfshark boasts many other excellent features that make it a great choice for VPN users. Firstly, the provider employs advanced encryption to ensure that all customers' internet data is safely secured and hidden from third parties.
Speeds are also great with Surfshark, which bodes well if you want a smooth connection and no buffering when streaming. There is even an option to connect to the fastest available server to ensure that you enjoy a seamless video streaming experience.
What else does Surfshark offer? Users get unlimited simultaneous connections, dedicated apps for many operating systems, and 24/7 customer support. There is live chat support on the provider's website, as well as an informative help section and the option to submit a ticket request. You can also rest assured that you'll be entitled to a refund if you're not happy with the VPN service since there is a 30-day money-back guarantee.
2. NordVPN
Another excellent VPN service that will enable you to change your Netflix catalog to another country is NordVPN. NordVPN is known as one of the titans of the VPN industry, and for a good reason. It has a large server network of over 5500 servers, meaning that users can change their Netflix account region to almost any country in the world.
As well as being able to unblock many Netflix libraries, NordVPN can change your location and provide access to BBC iPlayer and Amazon Prime Video. NordVPN uses obfuscated servers, which enables VPN users to bypass VPN blocks on streaming platforms and access the websites with their VPN use going undetected.
NordVPN offers fewer simultaneous connections than Surfshark, with 6 device connections available at any time. Fortunately, NordVPN provides app support for all major operating systems, including Windows, macOS, iOS, and Android, as well as Amazon Fire Stick TV and routers.
NordVPN excels in the area of customer support, offering 24/7 live chat support as well as an email service and a support center on the website. There is also a 30-day money-back guarantee on all subscription plans.
3. CyberGhost
Another optimal choice that will enable you to watch foreign Netflix content in other countries is CyberGhost. CyberGhost VPN provides access to numerous Netflix libraries and can unblock other streaming platforms as well as restricted gaming content.
With CyberGhost, you can enjoy some of the best security and privacy features to ensure that you stay anonymous and safe online. CyberGhost uses AES-256 bit encryption with advanced tunneling protocols such as OpenVPN to ensure that your online activity is shrouded in a protective layer.
As well as the above, CyberGhost operates a strict no-logging policy. This ensures that users' Netflix activity and use of the VPN to watch foreign libraries will never be revealed to third parties. Since changing your region on Netflix with a VPN goes against the Terms of Service, it is good to see that this information is not logged.
CyberGhost provides app support for most devices, including Windows and Android. Its intuitive app is super user-friendly, and the provider offers customer support to help users set up the VPN and get to grips with the software.
Unlike many other providers, CyberGhost offers an insanely long, 45-day money-back guarantee which gives new customers a long time to try out the software and test its ability to unblock Netflix in many countries worldwide.
Is There a Free VPN that Can Unblock Netflix in Other Countries?
There are many free VPNs that are able to unblock Netflix. However, free VPN services come at a risk. Although the idea of not paying for anything may seem appealing, you are actually paying for the service with your personal data when you use a free VPN.
While free VPN proxy services like Hola are excellent at changing the country of your Netflix library, they store user data and sell this identifiable information to third parties such as advertising companies. This means that none of what you do while using the service is private.
Moreover, free VPNs often come with adware, or worse, they can contain malware in apps. This can severely affect your device's health and further pose a risk to your safety.
While there are many reputable free VPNs, like ProtonVPN and Hotspot Shield, these often come with limitations that affect the service's ability to unblock Netflix. For example, ProtonVPN only provides users access to servers in three countries (Japan, the US, and the Netherlands), meaning that you may be unable to watch Netflix in any country you want to.
Hotspot Shield also imposes a data limit, which is not enough for heavy activities like streaming, torrenting, or gaming.
Overall, we recommend avoiding free services of any kind if you want to change your Netflix country. With a paid VPN (especially one on our list above), you're more than likely to be able to change your Netflix region and access foreign catalogs.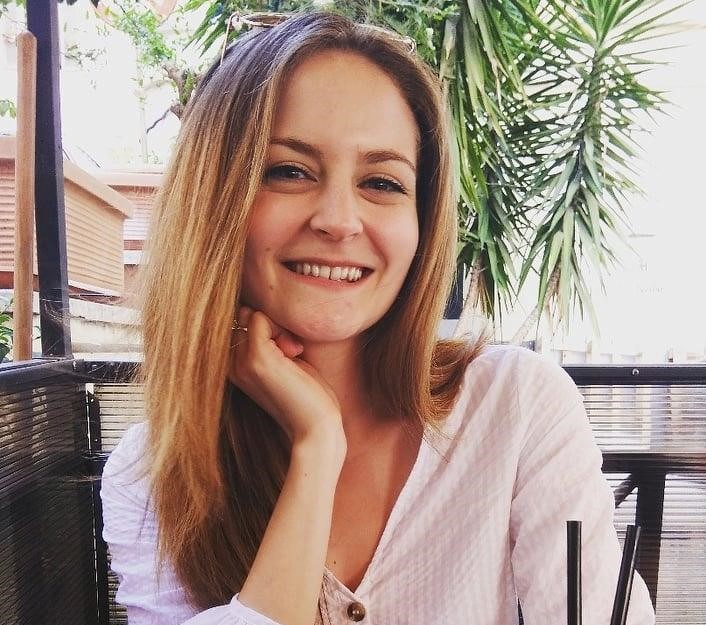 Author Madeleine Hodson
I'm Madeleine, and I'm a writer that specializes in cybersecurity, tech products, and all things related to the internet. I have a keen interest in VPNs and believe that everyone deserves internet freedom and security. I wr...
Read more about the author