Reading time: 9 minutes
"How to spoof my Pokemon Go location?" It's a question that many individuals have been asking in recent months. People want to know if it is possible to spoof Pokemon Go or whether the process of spoofing can get you banned from the game. The answer is yes and no respectively.
There are many different ways of doing so, and this article will tell you how a VPN can help to spoof your GPS location while playing Pokemon Go. Read on to learn how to catch Pokemon from anywhere in the world.
Can I Change My Location in the Pokemon Go App?
You might have heard about all the recent bans that happened in Pokemon GO recently since the Niantic app company has been banning players who change their location to catch Pokemon and access gyms in other areas. And as such, you may be wondering whether or not it is possible to change your location to a different US city, or to other locations in the world whilst using Pokemon Go at the same time.
Fortunately, there are many ways in which you can bypass Pokemon Go's strict geo-spoofing block, and access rare Pokemon global suburbs and cities. One way is to use a VPN, which can help you bypass the restrictions put in place by Pokemon Go.
A VPN will make it look like your device is located in another location and therefore allow you to play Pokemon GO while GPS-spoofing. If certain Pokemon are not available in your area, then you just need to change your location. However, you can't just use a VPN to do this. A GPS spoofing apps much be used in conjunction with a VPN to successfully trick the Pokemon Go app.
Where Can I Change My Location to in Pokemon Go?
Many people are wondering whether they need to be in a restrictive country to enjoy GPS spoofing with Pokemon Go? The answer would be no; all that's needed is the right kind of software installed on your computer/device so that when you connect to a server abroad, it'll appear as if your device is actually there.
It doesn't matter where the physical hardware actually resides – what matters is how far away from the player's actual location their connection appears on GCP. The best GPS spoofing app for Pokemon Go is one that actually allows you to control the location of your device.
This means, as a user, it is possible to set your GPS location to anywhere in the world and make the game think that you are there, even if this isn't where you're physically located at all. If you're in the United Kingdom, you can trick Pokemon Go into thinking you're somewhere in the US.
Users can also use a VPN and GPS spoofing app to get around ultra-strict restrictions such as those imposed by Russia's ban on the gaming app altogether. With a GPS app and a VPN, you'll be able to play Pokemon Go in any global region.
What Are The Best GPS Spoofing Apps for Pokemon Go?
The best geo-spoofing apps for Pokemon GO are those that work well with a VPN – particularly if you're trying to change your GPS location at home or school. Using the best Pokemon Go VPN will ensure that your use of the geo-spoofing app remains completely hidden from the Pokemon GO app itself.
The best spoofing app for Pokemon go is one that actually allows you to control the location of your device. As a user, it's possible to set your GPS location to a place of your choice. This makes the game think you're in any place on earth even if this isn't where you're physically located at all.
When looking for a great geo-spoofing app, make sure that you find one that is available for Android and iOS devices with good reviews in the Google Play and App Store.
You can use a geo-spoofing app with a VPN to ensure that your use of the geo-spoofing app is completely hidden from Pokemon Go.
Is Spoofing Your Location in Pokemon Go Illegal?
It's not against the law to spoof a GPS location on your phone or computer. It is illegal to use it for unlawful purposes, such as committing crimes like fraud or identity theft on the web. However, if you're only using it to play Pokemon Go in places where you don't have access – that seems innocent enough!
Unfortunately, as innocent as it seems, Pokemon Go discourages the use of geo-spoofing apps and VPNs when using the game. Players have even been banned from the app for this geo-location-changing activity.
Simply put, if you change your country in Pokemon Go without a valid reason then that is against the terms of service and can get you banned from playing again! If you live outside North America or Europe and want to catch 'em all – think carefully before changing your GPS coordinates. If not done with a VPN and location-changing app, it will only lead to suspension or total banishment.
Why Should I Change My Location in The Pokemon Go App?
There are many reasons why you may want to have more options in terms of locations in the Pokemon Go app.
You can catch rare Pokemon in other areas.
Some players want to change their location in the Pokemon Go app so they can play where there are not as many PokeStops and gyms.
It's also possible for players to collect a wider range of items at once by changing locations.
Other reasons to spoof your location include increased battery life, fewer notifications about Pokestops near you, and even fewer distractions on public transportation!
How to Geo-Spoof My Location in Pokemon Go with a VPN
Firstly, you need to change your location in the VPN and geo-spoofing app. Set it to a location where you want to be, for example, New York City. For iOS devices, this is all you need to do, but it is a little more complex for Android users.
Firstly, you'll need to go to your phone settings and click on 'About Phone'.
Tap 'Build Number' a total of 7 times to activate developer mode.
Once you have done the previous step, open developer options in the settings.
Then, click 'Allow Mock Locations.'
You'll then need to install 'Mock Mock Locations', and activate this to stop Pokemon Go from figuring out you're faking your location.
Download and install the VPN.
Open up the VPN app
Step Three: Select 'United States' (or your other location of choice) from the list of servers, then hit connect. In some apps, like Surfshark, you can specify city choice, which makes it easier to find certain Pokemon.
Step Four: When you load up Pokemon Go on your phone with a VPN installed, it will tell you which server is being used to communicate while playing. Now go outside and find some new Pokemon!
It's also important to note that when using this method for catching them all you will be doing so while staying safe as well. VPNs also offer encryption, hiding your personal data and making sure that sensitive information like your username, email address, or credit card is never compromised.
Which Are The Best VPNs for Pokemon Go?
There are many VPN services that work well with Pokemon Go and can effectively help users change their location to appear as though they are elsewhere.
The following are the best VPNs for Pokemon Go:
CyberGhost
VyprVPN
NordVPN
ExpressVPN
Surfshark VPN
If you're looking for an affordable yet quality option, ExpressVPN offers great speeds at low prices and works well with Pokemon Go, earning its spot on our list. NordVPN also has many servers available globally which makes it one of the best choices for Pokemon Go travelers.
CyberGhost in particular is a VPN service that is both affordable and has a large selection of servers, making it an ideal choice for Pokemon Go players. Not only can you bypass geo-restrictions on the Pokemon Go app, but you can access blocked content on a wide variety of apps and websites. It also has user-friendly apps that are well designed.
Check out our list of the best VPNs for Pokemon Go to find affordable yet high-quality VPNs for this game.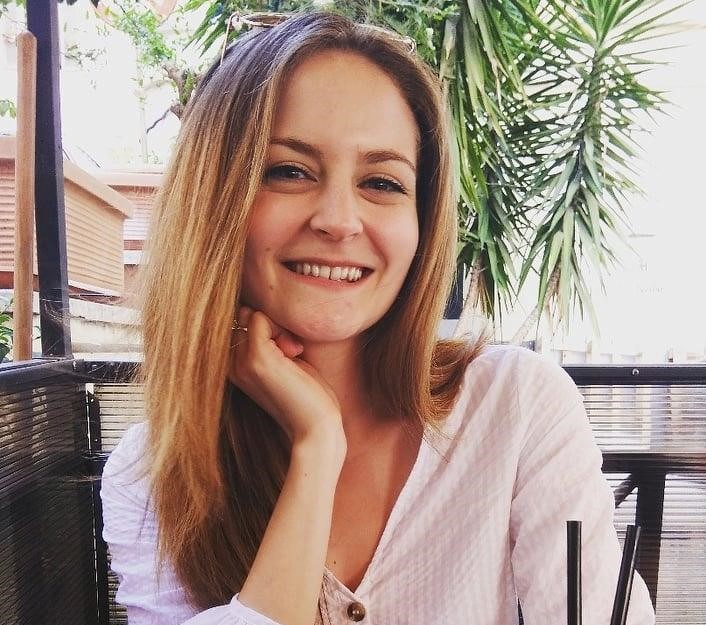 Author Madeleine Hodson
I'm Madeleine, and I'm a writer that specializes in cybersecurity, tech products, and all things related to the internet. I have a keen interest in VPNs and believe that everyone deserves internet freedom and security. I wr...
Read more about the author