Reading time: 19 minutes
ExpressVPN frequently appears in 'best VPN provider' lists and is one of the most well-known Virtual Private Network services. ExpressVPN consistently remains at the forefront of the VPN industry thanks to its constant software developments and the addition of innovative features.
Becoming one of the biggest names in the ever-growing VPN industry is not an easy achievement, and many internet users are curious to know how ExpressVPN has managed to do so. Furthermore, not much is known about the VPN company behind the popular service.
Fortunately, we've answered all of your burning questions about ExpressVPN, creating a guide with everything you need to know about ExpressVPN. Keep reading to find out about ExpressVPN's history, ExpressVPN ownership and to find out if the VPN is a trustworthy and private service.
What is ExpressVPN?
ExpressVPN is one of the most popular VPN services in the world. It provides users with a personal Virtual Private Network that they can install on their devices so that they can keep their online activity totally private.
With ExpressVPN, users can hide their internet traffic by sending it via a secure VPN tunnel to one of ExpressVPN's many global servers. Not only does this cover internet traffic with a layer of security, ensuring that third parties cannot eavesdrop on your web activity, but it changes your IP address too.
So, why is it important to note that ExpressVPN also changes users' IP addresses? This is because it also allows users to change their geo-location and enjoy more internet freedom than ever before. This means that users living in places with heavy censorship can experience the internet as it was intended to be experienced.
ExpressVPN is essentially a nifty piece of cybersecurity software that also opens many digital doors on the web.
What is the ExpressVPN History?
ExpressVPN is well-known as being one of the more secretive VPN services. For example, while a lot is known about Express' VPN competitors like NordVPN, far less has been made public knowledge about ExpressVPN.
ExpressVPN started off as a VPN that could only be manually configured on Windows and Mac. Over the years, the service grew, and ExpressVPN started offering support for Linux, Android, and iOS before launching native apps for these systems.
As ExpressVPN's popularity grew with internet users, the service began to expand its services and features. Some of these include speed tests on apps, 24/7 customer support, and adding Bitcoin as a payment method in 2014.
ExpressVPN has always been way ahead of the curve in many areas, which has always given the VPN service an edge over its competitors. For example, not only did ExpressVPN begin to add incredible features to its VPN software, including a kill switch and split tunneling, but it has also been at the forefront of making the VPN industry better. For example, it joined with OpenMedia in 2016 to fight internet oppression and launched a privacy scholarship fund.
As well as the above, ExpressVPN has demonstrated its commitment to internet privacy and security by launching various other programs during its history. These include becoming a founding member of the VPN Trust Initiative along with several other VPN services, 'Signals of Trustworthy VPNs' with the Centre for Democracy and Technology, and the ExpressVPN Digital Security Lab for cybersecurity research.
ExpressVPN has even partnered with tech giants such as HP so that users of these laptops can come with ExpressVPN software pre-installed on their computers for automatic protection.
Not many VPNs can claim to have achieved as much as ExpressVPN has in its brief history. This makes it even more impressive that ExpressVPN has used its VPN product to launch other services and programs that ultimately benefit internet users and help create a more secure online experience.
When was ExpressVPN Founded?
ExpressVPN was founded in 2009, meaning it has been around for over a decade. In the time that ExpressVPN has been an active company, it has garnered more than 3 million users worldwide and has risen to the top of the so-called VPN food chain. ExpressVPN sets many standards, leading the way by setting a good example for other VPN companies to follow.
Who Founded ExpressVPN?
The founders of ExpressVPN are Peter Burchhardt and Dan Pomerantz. The two are technology entrepreneurs who were friends that studied at the same university. The two launched ExpressVPN at an optimal time in terms of cybersecurity, as there was relatively little competition in terms of other VPN companies.
Both Burchhardt and Pomerantz are still heavily involved in the continued development of ExpressVPN, which is reassuring to see.
Who Owns ExpressVPN?
While co-founders Peter Burchhardt and Dan Pomerantz still have a lot of input with ExpressVPN, the current ExpressVPN owner is Kape Technologies which purchased the VPN company in 2021. Kape Technologies already owns several other VPN companies, including CyberGhost VPN, Private Internet Access VPN, and ZenMate VPN, which puts ExpressVPN in good company.
However, there was some backlash to the announcement that Kape had acquired ExpressVPN, primarily due to the fact that Kape Technologies used to be Crossrider. Even though Kape Technologies now focuses on cybersecurity solutions, Crossrider was well-known for developing software that was used by adware companies, which goes against the ethos of many cybersecurity companies.
Fortunately, ExpressVPN made it clear that it is still its own VPN service and won't be merging with any of the other VPN companies owned by Kape Technologies. Moreover, since Burchhardt and Pomerantz now have shares in Kape, this suggests that they will exert a decent amount of control over the VPN service and the direction it goes in.
Is ExpressVPN Chinese?
ExpressVPN is not a Chinese VPN service. In fact, there was an issue regarding accessing ExpressVPN in China in late 2021. In October 2021, Apple removed ExpressVPN (and a number of other VPNs) from the App Store in China. This restricts internet users in China from enjoying more privacy and security online through the help of ExpressVPN.
Not only this, but residents in China cannot download the ExpressVPN app onto their iPhones and enjoy more freedom online. Unfortunately, the Chinese government imposes censorship in many parts of its society and even implements the Great Firewall of China to keep censorship in place.
Fortunately, it is still possible for Windows, Mac, and Android users living in China to easily install the ExpressVPN app on their devices to subvert surveillance and restrictions set by the Chinese government.
Where is ExpressVPN Based?
Now that we've established that ExpressVPN's company location is not in China, you might be wondering, where is ExpressVPN located? The official ExpressVPN headquarters are located in the British Virgin Islands since the VPN service was incorporated there under Express VPN International Ltd.
Since the British Virgin Islands is ExpressVPN's country of origin, this means that it enjoys the relaxed data retention laws operated in the jurisdiction. This allows ExpressVPN to operate a zero-logs policy which enables its users to enjoy private browsing history.
Even though ExpressVPN's parent company Kape is based in London, UK, this doesn't affect the ExpressVPN location whatsoever. The VPN operates as a separate entity meaning it can keep the ExpressVPN head office in a privacy-friendly country.
Is ExpressVPN really private?
The leading VPNs all promise privacy and security online but not all deliver in these areas. Fortunately, ExpressVPN offers many great features to provide its customers with advanced online privacy at all times. Here's how ExpressVPN ensures user privacy at all times.
Encryption and strong VPN protocols
Military-grade encryption is one of the most essential privacy features that a paid VPN service should offer. Fortunately, ExpressVPN comes with AES-256 bit encryption and many available VPN protocols, including its proprietary Lightway protocol.
The Lightway protocol was designed by ExpressVPN and offers a fast, stable, and light VPN connection. Lightway is 2.5 times faster than other protocols such as OpenVPN and L2TP, which means all users can connect to an ExpressVPN server within a matter of seconds.
Another great thing about Lightway is that the protocol is made to adjust to network changes. This means if you change internet networks, you won't need to switch the VPN service on and off, ensuring you are constantly protected when there is an active internet connection.
Network Lock feature
Like many other VPN providers, ExpressVPN comes with a built-in kill switch called the Network Lock. This blocks your access to the internet on your device if the VPN connection drops. The best thing about the Network Lock is that it comes automatically enabled on all ExpressVPN apps, except the iOS app.
Private DNS on servers
Another excellent way that ExpressVPN provides online privacy is through the private DNS that it operates on all of its servers. This means that all of your DNS queries are routed via the encrypted ExpressVPN tunnel and reduces the risk of DNS leaks which can expose your browsing data.
TrustedServer technology
Finally, ExpressVPN ensures privacy online by employing its TrustedServer technology. All of ExpressVPN's servers are RAM-based instead of using hard drives. This means that user data written to the servers is automatically removed upon switching them off.
This is great news from a security point of view; for example, if the servers were breached, ExpressVPN could automatically protect all data and, therefore, user privacy by shutting down its VPN servers.
Can ExpressVPN be trusted?
While VPN services prevent users' own ISP and other third parties from viewing their network traffic, this doesn't always mean that a VPN won't be able to view it. By sending your internet data via a VPN network, you are giving it access to your browsing data and more.
While ExpressVPN claims that it is fundamentally opposed to collecting logs on its users, can it really be trusted?
No user logs
ExpressVPN operates a strict no-logs policy; it doesn't collect logs on any of the following data:
Browsing history
Traffic destination
Data content
IP addresses
DNS requests
However, ExpressVPN does collect some personal information. For example, it collects payment information and email addresses. As well as this, ExpressVPN stores the following:
The app you use
Minimal connection logs (limited to how many successful connections were established, to which VPN server, and from which country)
Amount of data transferred
So, while it seems that ExpressVPN may collect a lot of information, this is relatively normal for the VPN market, and none of the data collected infringes upon customers' online privacy.
VPN audits
A significant way in which ExpressVPN has won over the trust of its user base is thanks to the third-party audits that it has had carried out on its service.
ExpressVPN first underwent an audit of its TrustedServer technology in 2019. PwC carried out the audit, which verified the legitimacy and efficacy of ExpressVPN's servers.
ExpressVPN has also had its browser extensions audited by Cure53 in 2019, as well as having its open-source Lightway audited by the same company in 2021.
Not many VPN providers have undergone audits, so the fact that ExpressVPN has carried out three already is hugely reassuring for users.
Has ExpressVPN ever been breached?
A major question that crops up during discussions on ExpressVPN is, 'is ExpressVPN hackable?' Unfortunately, no service is perfect, which means that even the best VPN providers like ExpressVPN are susceptible to attacks such as breaches.
Fortunately, there has not been an ExpressVPN breach that reassures users of the privacy and security that ExpressVPN offers.
However, that isn't to say that ExpressVPN has not been involved in its fair share of controversy. In 2019, a Turkish-based ExpressVPN server was seized in relation to the assassination of the Russian ambassador, Andrey Karlov. The authorities stated that the VPN had been used in the assassination and that crucial conversations between the assassin and other third parties had been deleted.
The investigation into the ExpressVPN server didn't result in the Turkish authorities finding any information, which reaffirmed the fact that ExpressVPN doesn't keep any logs.
Therefore, if ExpressVPN were to suffer a breach in the future, it seems as though its users' data would be fairly safe since ExpressVPN doesn't store anything on its network.
How Has ExpressVPN Become so Popular?
With so many VPN services available nowadays, it takes a combination of great service, excellent features, and some luck to become the top VPN provider in the world. Here's how ExpressVPN has become one of the best VPNs in terms of offering online security.
Innovative leader
ExpressVPN launched in 2009 before cybersecurity was seen as the major issue that it is today. This allowed ExpressVPN to start making a name for itself before other VPN services appeared on the scene and also meant that ExpressVPN paved the way in many areas of privacy and security.
For example, ExpressVPN has launched many initiatives, collaborated with other technological leaders, and created its very-own VPN protocol. All of these factors have contributed to ExpressVPN's success and image as an innovative pioneer within the VPN community.
Focus on privacy and security
There is no doubt that ExpressVPN puts privacy and security at the forefront of its service. ExpressVPN works by hiding internet traffic and information such as real IP addresses so that users can remain more anonymous. This dedication to privacy means that the company has a great reputation amongst industry experts and users alike.
Support for all platforms
Unlike many other providers, ExpressVPN has VPN apps for many platforms. Not only are there VPN apps for the most popular operating systems like Windows, Mac, Linux, Android, and iOS, but ExpressVPN also supports other devices such as Amazon Firestick and smart TVs. Its Android app can be downloaded on compatible platforms such as Chrome OS and Android TVs too.
One of the best things about ExpressVPN is its router app. While many VPNs are compatible with home routers, not many offer dedicated router apps. ExpressVPN is different, and it makes it easy for users to set up a VPN connection on their entire network via the router and also control this via the applet.
Provides full internet freedom
ExpressVPN has excellent unblocking capabilities, which makes it a solid choice for users living in restricted parts of the world. ExpressVPN can unblock many streaming services such as Netflix, Amazon Prime Video, Hulu, HBO Max, YouTube, and BBC iPlayer. Not only this, but it comes with a DNS service called MediaStreamer, which makes it easier than ever to stream geo-restricted content on your devices.
As well as the above, ExpressVPN can unblock social media platforms including Instagram, Facebook, and Tumblr. It also works on restricted VoIP services, and the VPN makes sure that all interactions on VoIP apps are smooth, thanks to its fast speeds.
Overall, with ExpressVPN on your side, you can access a world of geo-blocked content.
24/7 customer support
ExpressVPN has always prioritized its users, which is why it is such a popular VPN service. In 2011 it launched a live chat support on its website, paving the way for many other VPN services to follow suit.
Not only does ExpressVPN offer a comprehensive support section on its website, but its level of transparency with users is unmatchable. There is a 'Trust' tab on the ExpressVPN website that explains to users all about ExpressVPN, how it works, and what it does.
Is ExpressVPN illegal?
ExpressVPN is legal in most parts of the world. VPN use is mostly legal, but there are some countries that either restrict or completely prohibit the use of VPNs. Some notable countries which ban or implement heavy restrictions on VPNs include China, North Korea, Russia, Belarus, Turkmenistan, Uganda, Iraq, Turkey, Oman, and UAE.
If you're caught using ExpressVPN in one of the countries above, you may face legal consequences, especially if you are using the VPN to access banned websites. It is advisable to check the laws regarding VPN use regardless of where you are based since laws change from country to country.
Many people use VPNs to commit illegal acts. ExpressVPN does not encourage this, and neither do we. At VPNSurfers, we strongly advise users against using VPNs for unlawful use. If you wouldn't do it without a VPN, then don't do it with one!
Is ExpressVPN Free?
ExpressVPN is not free, and many VPN review sites often call it the most expensive VPN. This is because ExpressVPN operates a high monthly subscription cost which is $12.95.
Although ExpressVPN offers frequent deals, such as during Black Friday, Cyber Monday, and the New Year, it still can't compete with other VPN services in terms of affordability.
However, ExpressVPN is worth the price point for various reasons. Firstly, it offers a high level of security and privacy, and the VPN hides all of your browsing activity. Furthermore, it has proven itself to be trustworthy and protects your data by never storing it to its servers.
As well as this, ExpressVPN invests in improving cybersecurity solutions and its own service, such as rolling out its very-own protocol. None of these great advancements or features would be possible if ExpressVPN were a free service as it wouldn't have money to invest in its VPN service and, subsequently, its customers.
Moreover, free VPNs often come at a cost to your personal privacy. So, by choosing a free VPN over ExpressVPN, you could be doing yourself a massive disservice since free VPNs often sell user data to make a profit.
How do I get a refund from ExpressVPN?
If ExpressVPN doesn't live up to your expectations, you can claim a refund. However, you'll only be able to get a refund if you claim it within the first month. ExpressVPN offers a 30-day money-back guarantee, and this enables users to get all of their money back if they are not completely satisfied with the service on offer.
Unfortunately, the refund policy is only valid for the first 30 days. After this period ends, you won't be able to get a refund if you decide to cancel your subscription. However, you'll be able to adjust the settings in your VPN app by changing your subscription settings which means your subscription won't be renewed once your plan period ends.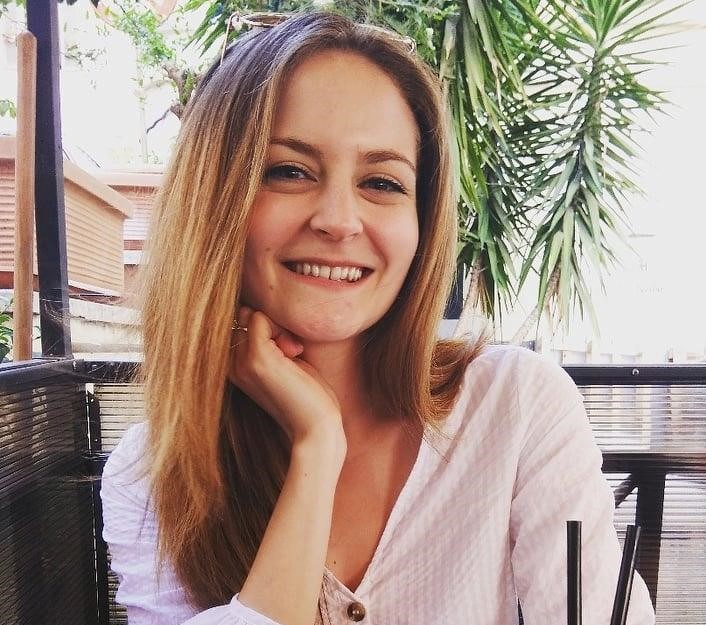 Author Madeleine Hodson
I'm Madeleine, and I'm a writer that specializes in cybersecurity, tech products, and all things related to the internet. I have a keen interest in VPNs and believe that everyone deserves internet freedom and security. I wr...
Read more about the author