Reading time: 23 minutes
NordVPN is one of the biggest names in the VPN industry, providing users with one of the best VPN services to exist. It's no easy feat to rise to the top of the VPN market, but NordVPN has seamlessly done so and garnered many loyal subscribers along the way.
Considering that NordVPN is one of the very best VPNs out there, not much is known about the company behind the product. Given that VPN services potentially have access to a lot of private user data, including browsing history, it makes sense that users want to know more about the VPNs that they are using.
So, if you're wondering who is NordVPN and want to learn more about its history, founders, and the other products that the company has created, keep reading. Here is everything you need to know about NordVPN and how it has become one of the best VPN services in the current market.
What is NordVPN?
NordVPN (not Nord VPN as it is mistakenly referred to) is one of, if not the most, popular VPN service providers. The VPN helps users to hide their browsing data from third parties that have an active interest in seeing what users get up to online, including Internet Service Provider companies, the government, hackers, and online website trackers.
Not only does NordVPN help users hide their data with a solid and encrypted VPN connection, but it also helps users living in countries with heavy censorship and internet restrictions. This is because NordVPN enables users to change their IP address and geo-location to overcome blocks that prevent them from browsing the internet freely.
Overall, NordVPN kills two birds with one stone as it offers better internet privacy and security and internet freedom for people living in heavily restricted countries.
So, the above is a brief overview of what NordVPN is, but who is NordVPN exactly, and who is the team behind this successful product?
What is the NordVPN History?
Most VPN services are incredibly private about their background and founders. Fortunately, NordVPN isn't one of these such companies. The company has been around for about 10 years and has significantly grown from its humble beginnings, which consisted of just one server.
The NordVPN creators were greatly inspired by Tim Berner-Lee, the World Wide Web inventor. Berner-Lee gave his invention to the world for no profit as he wanted the internet to be a place free from censorship and restrictions. NordVPN, therefore, aims to continue this and help people overcome the inevitable blocks that have been placed on the internet.
Within a year of creating the first self-configured VPN server on Windows, the NordVPN team had expanded to have over 1,000 users, which had grown to 10,000 users after just two years. The rapid increase in users led NordVPN to roll out support for various other systems, including Android, macOS, and iOS.
Since then, NordVPN has expanded its services in many ways. It has created browser extensions for light VPN use and launched other cybersecurity products, including a password manager, an encrypted cloud storage service, and a business VPN. On top of this, NordVPN has rolled out its proprietary VPN protocol, NordLynx, for better speed and security.
Despite the massive commercial success that NordVPN has experienced in its brief history, its commitment to the core values of privacy and freedom online has never disappeared. For example, its emergency VPN has assisted people living in countries facing violence, online surveillance, and censorship. This free VPN support provides a lifeline to people living in unimaginable situations and allows them to connect to the rest of the world safely.
Not only this, but NordVPN has developed other programs to ensure that its software, and other VPN software, remain dedicated to keeping people around the world safe online. For one thing, it has created a Bug Bounty Program, enabling monetary rewards to users who find vulnerabilities in the NordVPN software. It is also a member of the VPN Trust Initiative, a coalition made up of NordVPN, and other VPN providers focused on maintaining user security and privacy online.
When was NordVPN founded?
NordVPN was founded in 2012, which makes its immeasurable success even more impressive given that it has only been around for a decade. However, NordVPN has not always been as we know it and started as a passion project between friends. The first NordVPN server was shared amongst the creators' friendship group, and the excellent feedback led to the great product that many users know and love today.
Who are the NordVPN Founders?
The NordVPN co-founders are Tom Okman, Eimantas Sabaliauskas, and Jonas Karklys. The three founders are from Lithuania and have been friends since childhood.
What is the Current NordVPN Ownership?
Founders don't always equal current owners. However, NordVPN is a subsidiary company of Nord Security, which was also founded by Tom Okman, Eimantas Sabaliauskas, and Jonas Karklys.
Nord Security also owns NordLocker, NordPass, NordLayer, and NordWL, meaning that Nord Security can help users remain safe in almost all areas of their online lives.
Is NordVPN a US Company?
There is a lot of confusion surrounding NordVPN's jurisdiction. Many users online mistakenly believe that NordVPN is a US or Chinese company, but both of these claims are false. So, where are the NordVPN headquarters?
NordVPN claims on its website that it is based in Panama. This is good news since Panama doesn't operate any mandatory data retention laws, meaning that all NordVPN users can enjoy total privacy since NordVPN won't be collecting logs and sharing these with the transparent Panama government.
However, while NordVPN was incorporated in Panama, Nord Security Solutions Ltd is registered online as a UK company. Furthermore, offices for Nord Security, and NordVPN, are based in the UK, Lithuania, and the Netherlands.
This is slightly confusing for many users, and rightly so. However, since NordVPN was incorporated in Panama, it still retains the right to operate under Panamese laws, which is what makes NordVPN safe for VPN users.
How has NordVPN Become a Strong VPN Service?
NordVPN's rise to the top of the VPN and online security chain has not been an easy feat. However, there are multiple reasons why the NordVPN service has become strong, and here are the main reasons why.
A clear commitment to privacy
One of the most apparent reasons why NordVPN is a strong VPN service is that it has operated a dedicated commitment to online safety and privacy since its inception. NordVPN was founded with the mission to provide all internet users with an accessible privacy tool.
As NordVPN has grown into a popular VPN service with millions of users, it hasn't strayed from its goal and has only improved in areas of online security. For example, NordVPN has continuously operated a no-logs policy and has enhanced its features in many ways, such as by adding its very own VPN protocol to its service.
Great features
Another reason why NordVPN has become a strong VPN provider is due to the many features it offers for a more accessible and private internet experience. Firstly, it operates an extensive server network with more than 5,000 VPN servers worldwide and has started to roll out colocated servers for extra security.
As well as the above, NordVPN offers support for the most popular operating systems, including Windows, Mac, Android, iOS. There are native apps for many devices, meaning users can set up the VPN software on their Smart TVs, Amazon Firestick, and even on routers.
NordVPN also comes with useful features such as split tunneling, ad-blocking, a dedicated IP address, and six simultaneous connections per plan. NordVPN also users obfuscated servers to enable users to hide their VPN use, browse the internet freely, and unblock various sites, including news websites, streaming services, and more.
Finally, NordVPN provides fast download speeds, which is essential for most internet activities such as streaming or gaming. Since VPNs can affect your overall download speed, it is great to know that NordVPN doesn't.
Constant updates and improvements
The sections above demonstrate this, but NordVPN constantly updates its VPN service to make it better for users. This has helped NordVPN become one of the most well-known and trusted VPNs because it never stops improving its service so that internet users can stay protected against new security threats and internet restrictions that appear daily.
One notable example regarding NordVPN's consistent updating of its service is the fact that it launched NordLynx, its very-own open-source protocol, in 2020.
Branching out into other areas of cybersecurity
Last but not least, an integral reason why NordVPN has become such as strong VPN is down to the fact that Nord Security has made a name for itself in several sectors of the cybersecurity industry. Thanks to its business solutions, password manager, and cloud storage software, the Nord name is associated with excellence in cybersecurity software.
Therefore, if users come across one of Nord Security's other products, they'll likely be introduced to NordVPN and vice versa. By investing in additional security products, NordVPN has become, for many, the go-to VPN based on its stellar reputation.
Is NordVPN Private?
So, is NordVPN a private service, and does it really succeed in keeping user data confidential and anonymous, as it claims to do? Yes, NordVPN does indeed do this in a number of ways. Here is how NordVPN helps keep users' private online.
Excellent encryption
Firstly, every VPN connection established using NordVPN is secured with military-grade encryption and the most secure encryption protocols, including OpenVPN and NordLynx. This means that your data is protected by an almost impenetrable fortress, hiding your browsing data from your Internet Service Provider and hackers. Essentially, you can remain anonymous online.
DNS servers
Another essential element to ensure constant user privacy is DNS leak protection. Fortunately, NordVPN runs private DNS on its server network to stop DNS leaks, which can reveal which websites you visit to your internet provider and other third parties.
Double VPN feature
Another way that NordVPN helps users stay private is through its Double VPN feature. This feature allows users to send their online traffic via two VPN servers in two different locations. What this does is it changes your IP address twice and adds an extra layer of encrypted protection to hide your data, and makes it harder for third parties to work out where it is originating from. Not many VPN companies come with this tool, which makes NordVPN one of the exceptions.
Automatic Kill Switch
Another way in which NordVPN keeps user data private is thanks to its internet kill switch. The kill switch is essential if you want constant privacy. If your VPN connection drops, then all of your browsing data would be exposed, and without the kill switch feature enabled, you'd never know that you are browsing without VPN protection.
The kill switch cuts off your internet access when the VPN server connection goes down. What this means is that none of your unencrypted internet activity will be exposed.
No-logs policy
Finally, NordVPN helps users stay private thanks to its no-logs policy. This states that NordVPN won't collect any data related to your VPN usage, such as browsing history, real or VPN IP addresses, or anything else. However, NordVPN does store data in the form of connection time logs, but these are deleted shortly after your VPN session ends.
So, as you can see, NordVPN provides its VPN users with online safety and privacy to keep users safe from various online threats such as trackers and snoopers.
Can You Trust NordVPN?
It's all good and well listing the features that make NordVPN a private service, but can you really trust the VPN provider? Much of what is known about NordVPN and its privacy and security offerings are from what the VPN company states on its website.
However, many critics have called out NordVPN due to its association with Tesonet. Tesonet is a company from the same brains behind NordVPN and offers various digital services. In 2018, Tesonet was caught up in a scandal due to its involvement with Hola VPN and a copyright infringement lawsuit. This led to Tesonet admitting it offers data mining services but is not an explicit data-mining company.
Obviously, this is an alarming notice and calls into question how trustworthy NordVPN is since it is closely linked with Tesonet. Fortunately, NordVPN skillfully responded to this issue to put its users' minds at ease.
Security audit
Firstly, its no-logs policy, which essentially states that the company doesn't store any data related to your VPN use on its servers, underwent an independent audit of its no-logging policy, which had never been done before.
The security audit also looked at NordVPN's software as well as its desktop and mobile apps. Not only did the audit allow NordVPN to fix critical vulnerabilities with its software, but it enabled the company to verify its no-logs claims to NordVPN users.
Bug Bounty program
The audit led to the implementation of a Bug Bounty program that NordVPN announced in 2019. This program allows users to find security issues with the NordVPN software in exchange for financial compensation.
VPN Trust Initiative (VTI)
NordVPN is also a founding member of the VPN Trust Initiative, which helps educate people around the world about online security. The initiative also holds VPN providers to high standards and promotes better VPN services.
Jurisdiction
Moreover, as mentioned earlier, NordVPN was incorporated in Panama. Panama is an extremely privacy-friendly country and means that NordVPN doesn't need to follow data retention laws and share user data with the government, allowing the VPN provider to operate a no-logs policy.
So, while there are some reasons that users might not trust NordVPN, the above is a massive indication that NordVPN is a trustworthy VPN service.
Does NordVPN Track History?
NordVPN states on its privacy policy that it operates a strict no-logs policy, stating:
"Being based in Panama allows us to keep no logs of users' online activity (no IP addresses, browsing data, traffic information, etc.). This means that we are unable to link an individual user to a specific IP address, connection timestamp, or other information that we do not collect."
Additional information in the NordVPN section of the privacy policy states: "We do not store connection time stamps, used bandwidth, traffic logs, IP addresses or browsing data. From the moment a NordVPN user connects to one of our VPN servers, their internet data becomes encrypted."
This means that NordVPN does not track your browsing activity. The only information that it does collect and store includes:
Your email address for NordVPN account purposes
Payment details and country for VAT purposes
Cookies and access logs on the NordVPN website
Server load statistics
Username and last session timestamps, which is deleted after 15 minutes
Connectivity information to see when the user has last used the service
NordVPN app usage statistics
Device information such as device ID
The above may seem like a long list, but the information that is logged is unlikely to be able to link users back to specific browsing history. NordVPN states that if it is subpoenaed and required to provide data to governments or law enforcement, "it might be impossible for us to identify a specific person or provide any identifying information related to that person."
However, NordVPN does go on to say that if it manages to identify a customer that it will provide this data to the necessary parties. This is worth keeping in mind and is just one of the reasons why we, at VPNSurfers, encourage users to never do anything illegal online with or without a VPN.
How do I check NordVPN logs?
If you've read the above and are panicking about how much data NordVPN may have stored on you, you can reach out to the customer support team and request a copy of your personal information. After verifying your identity, NordVPN can provide you with a copy of the relevant information that it has stored, none of which should contain any VPN usage logs or real IP addresses.
How do I clear NordVPN history?
If you want to delete your account data, then you can also contact the customer support team and ask to delete your account. This will remove all data stored, such as your email address and payment method details. However, you can't remove your NordVPN browsing history since Nord doesn't keep this information itself.
Interestingly, NordVPN states on its website that users should not use its service if they cannot agree to the data processing policy that NordVPN employs. Given that all services, at some level, store information on users, we feel that it is worth accepting the terms that Nord offers and reap the significant benefits that the service provides.
Does NordVPN Work with the FBI?
You may think that an online company dedicated to online privacy and security would never work with law enforcement services. However, if VPN companies are requested to hand over data from their servers to the FBI or the police, they must do so.
While NordVPN complies with the law, it also appears to fully be against companies working with law enforcement to assist in catching criminals. For example, it posted an interesting article on its website regarding an FBI and encrypted app operation that resulted in 800 arrests.
NordVPN stated that encrypted services working with law enforcement sets a dangerous precedent. It not only essentially means that encrypted services are not encrypted, but it also makes it easier for cybercriminals to infiltrate these anonymous services.
So, to put it simply, NordVPN works with law enforcement when it is forced to do so. However, NordVPN won't be collaborating with third parties any time soon to provide access to its users' data.
Is Using NordVPN Illegal?
Using NordVPN is not illegal, depending on where you live. Fortunately, in most parts of the world, VPN usage is legal, which means you can sign up for a NordVPN plan and enjoy all of the privacy benefits it offers within moments.
However, it is worth noting that there are several countries where the use of NordVPN (and other VPN services) is strictly prohibited or heavily restricted. The list of countries includes:
China
North Korea
Iraq
Oman
Belarus
Russia
United Arab Emirates
Users must also remember that while using NordVPN may not be illegal in their country, the VPN does not negate unlawful activity. For example, if you use NordVPN to share copyrighted material online, you can still face the legal consequences of doing so if NordVPN is subpoenaed to share this information. This is why people mustn't misuse VPNs to carry out illegal actions since no service is can fully protect them if they are found out to be acting in an illegal manner.
Is There a Free Version of NordVPN?
Unfortunately, there is no free NordVPN plan. However, this is for a good reason. NordVPN prides itself on offering the best VPN service in many areas in terms of security and privacy, internet speeds, unblocking abilities, and a wide range of global server locations. What's more, NordVPN offers dedicated VPN app software for computer and mobile devices and is also compatible with other devices like Firestick.
Given that NordVPN offers its users so much, it makes sense that it would require payment to use its first-rate services. If something is free or extremely cheap, the chances are, there is a good reason for that. It could be because the service is not very good, or it is making money in other ways, such as selling data for a hefty profit. With NordVPN, you know exactly what you are getting when you sign up for an affordable VPN plan; internet privacy and freedom.
What is NordLayer?
NordLayer (formerly known as NordVPN Teams) is Nord Security's business VPN and cybersecurity solution. This scalable business security service allows modern companies to protect their entire network from all of the online threats that organizations now face.
NordLayer offers end-to-end network encryption to secure all company data with AES-256 bit encryption. There is endpoint protection for remote workers or employees traveling for work to ensure that all company documents and folders remain safe.
As well as the above, NordLayer allows businesses to manage a secure cloud storage system and enable which employees can access this. There is also the option to use a static server location and dedicated IP addresses that are only used by the company in question.
Every NordLayer account also comes with a dedicated account manager and access to 24/7 customer support so that if your business suffers a security issue, Nord can help you immediately.
What is NordPass?
NordPass is another product from Nord Security. NordPass is an encrypted password manager that allows users to store all of their password and login information in a secure and safe place.
With NordPass, users can also install important information such as credit card numbers and use the password manager to autofill these details at checkout. There is even the option to store secure notes that you don't want any third parties to see.
As well as this, NordPass helps generate robust passwords while also alerting users if their passwords are weak. A data breach scanner also alerts users if their email address has been involved in a security breach, signaling that they need to change their passwords.
What is NordLocker?
NordLocker is Nord Security's file encryption service. This service allows users to encrypt all files on their devices so that they are safe at all times and can't be easily viewed or stolen by third parties. Not only does this service allow users to create encrypted folders on their physical devices, but it also enables users to create encrypted folders in the cloud, which means that they can access these from other devices more easily.
NordLocker is an excellent security and privacy solution for people who use shared computers and don't want their documents or other sensitive files to be viewed by other people.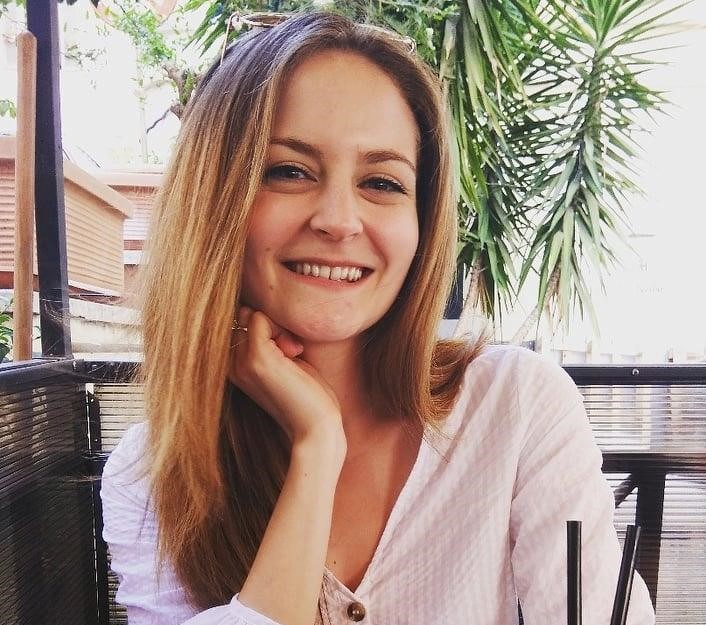 Author Madeleine Hodson
I'm Madeleine, and I'm a writer that specializes in cybersecurity, tech products, and all things related to the internet. I have a keen interest in VPNs and believe that everyone deserves internet freedom and security. I wr...
Read more about the author