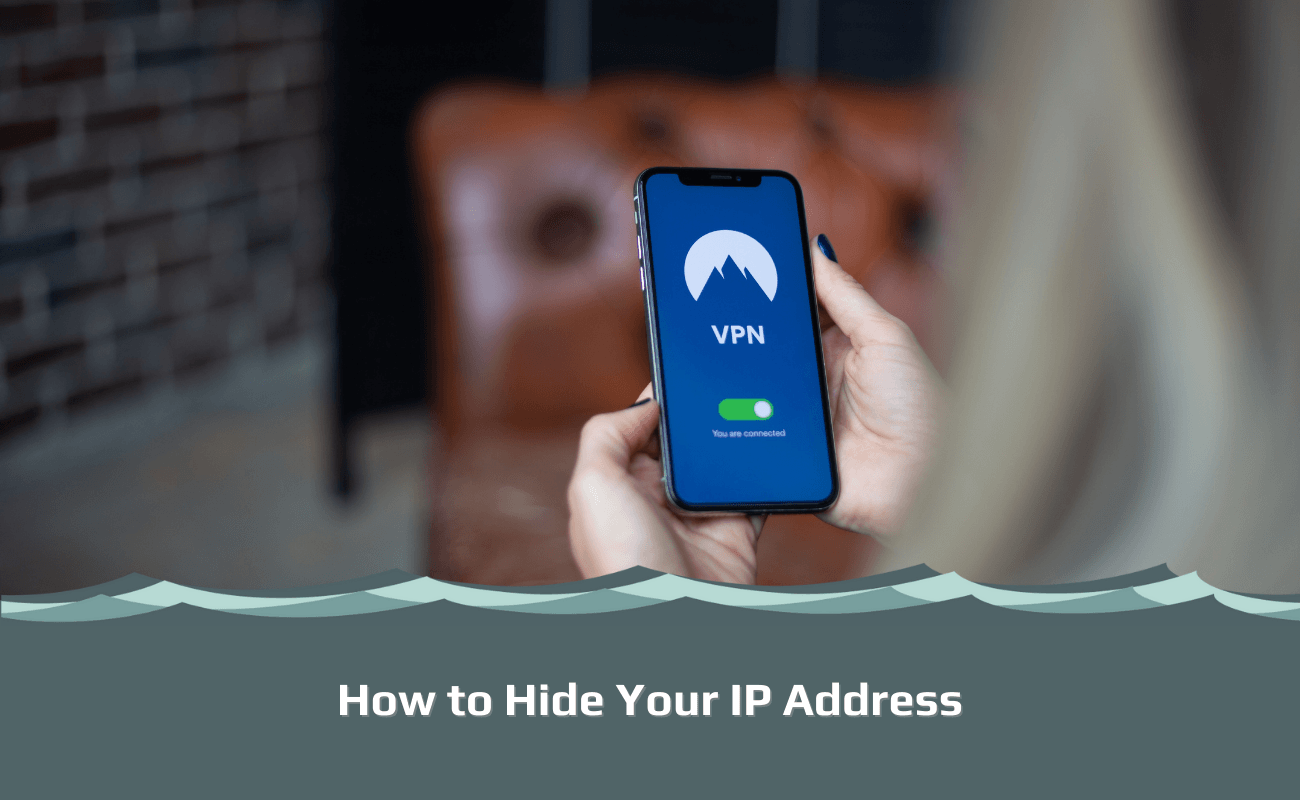 Reading time: 15 minutes
Hiding your IP address is one of the best things you can do to protect yourself while browsing. Whether you're using the internet at a coffee shop, school, or someone else's home, it's always good to have some anonymity on the internet.
In this blog post, we will show you how your IP acts as an identifier. We will also look at how you can effectively mask your IP address and browse anonymously online by discussing different ways that are available for you to achieve this goal!
This article is a part of a series:
Chapter 1: VPN for Dummies
Chapter 2: How to set up a VPN
Chapter 3: Can you be tracked with a VPN?
Chapter 4: Should you be using a VPN?
Chapter 5: Do I need a VPN at home?
Chapter 6: What does a VPN hide?
Chapter 7: How do I know if my VPN is working?
Chapter 8: How does a VPN work?
Chapter 9: What does your ISP see when using a VPN?
Chapter 10: Why does my VPN keep disconnecting?
Chapter 11: Why is my VPN slow?
Chapter 12: How to check your VPN location
Chapter 13: What is a VPN Kill Switch?
Chapter 14: How to cancel a VPN subscription
Chapter 15: What types of encryption does a VPN have?
Chapter 16: How does a VPN protect you?
Chapter 17: What is split tunneling on VPN?
Chapter 18: What is a VPN used for?
Chapter 19: How to hide your IP-address
Chapter 20: The ultimate guide to VPN tunneling
Chapter 21: What is a DNS leak?
What is an IP Address?
An IP, or Internet Protocol address, is a unique device identifier. An IP gives you the right to access the internet and interact with it. Every device that connects to a network has an IP address, and they are used for routing data packets over networks of interconnected computers. Your computer or mobile device must have one to communicate on any network!
IP addresses are assigned by the IANA (Internet Assigned Numbers Authority) to ensure that all devices have a unique IP. The IANA is also in charge of assigning domain names.
Why Should I Hide My IP Address?
The benefits of hiding your IP address may not be immediately obvious but they exist nonetheless. Individuals with an active interest in finding out more about a particular person can find that information easily via an IP address.
Everything you do online is linked to your IP address, which subsequently can identify you. There are many reasons for hiding your IP address and getting more online anonymity, but here are a few of the most important ones.
Privacy: The first and foremost reason to hide your IP is that it will protect you from unwanted monitoring by government agencies or your Internet Service Provider (ISP). This protection means privacy on the internet and protection against possible reprisal in real-life if your browsing habits have shown political leanings!
Identity protection: Hiding your VPN gives you a layer of protection from identity thieves and privacy invaders. Many people find out sensitive information about others from IP addresses, leading to bad guys stealing your identity.
Anonymity: One of the other major benefits of hiding an IP is anonymity online. When people browse with their own computers, they leave data behind, like cookies and browsing history, which can track them. Trackers online then use this information to build user profiles.
Even though this may seem trivial at times, as some websites don't really require logins anymore to view content, there could still be sensitive information leaked via your IP. Third parties like advertisers can track what sites you visit or how long you spend there is a great infringement on our privacy.
Hide your real location: By hiding your IP address and surfing the web, connected to a VPN server under another IP, you can access geo-restricted content from anywhere. Be it streaming sites, or online stores, hiding your real location gives you access to more content and lower prices online.
What Information Does Your IP Address Reveal About You?
You may be shocked to learn that your IP address and browsing activity can reveal a vast amount of personal information about you, probably more than you want strangers on the web to know. Anyone can visit an IP lookup site and find out a lot about you.
With a little digging and technological resolve, individuals can use your IP address to find out:
Your location, including your region, country, city, zip code, and even home address.
Personal details like your name, email address, and age.
Your internet browsing habits, websites you visit, and subsequently your interests.
The internet service provider you use or the public wi-fi network you join.
The device you're using.
Scary stuff, right? For all of the reasons above, it is important to know how to hide your IP address.
Can You Really Hide Your IP Address?
If you're worried about your IP address being easily accessible to third parties, then don't panic. You can hide your IP address, and there are ways to do so, both paid and free.
Ways to Hide and Change Your IP Address
There are a few ways to hide your IP address when using the internet. All methods require re-routing your internet connection so that you're not surfing the web via your regular ISP.
1. Connect to the Tor network (also known as The Onion Network). You can send your web traffic via one of the server nodes, shrouding your web activity and IP address under strong layers of encryption.
2. Connect to a proxy server. A proxy server sends your data via a virtual server, or sometimes through a community-powered network of servers. A proxy server is unique in that they only encrypt the data in the browser and, therefore, only hide traffic in the specific web browser. They effectively change your IP address and often offer many server options. Popular VPNs with proxy servers include Hola and Tuxler VPN.
3. With a VPN. VPNs are the best way to hide your IP address. A VPN connection encrypts data transmitted between you and a website, meaning all of your internet traffic is secured. With this added protection, it's possible to surf anonymously even when connected through public wi-fi hotspots. This means third parties like advertisers can't track what sites you visit or how long you spend there. Furthermore, with VPN services, your IP address is changed, as is your geolocation.
There are many possible methods if you want to hide your IP address and ensure no one finds out anything about you. Some VPN services offer users the option to send their data via the TOR network, whereas others include proxy servers in their network. For this reason, we recommend using a VPN provider if you want to hide your IP address.
There are a few ways to check if your IP address is hidden.
Use an IP checker to see whether or not your VPN is working: An IP checker tool tells you your current IP address, so you can check it against your original IP to see whether it has changed and your real IP is hidden.
Check for IP leaks: Sometimes, your public IP address can be different, but your IP address can still be revealed due to IP leaks. You will need to install an IP leak checker browser plug-in in your browser or use an IP leak checking website to search for leaks that could reveal your real location and IP address. Fortunately, most VPNs provide IPv4 and IPv6 leak protection, but it is a good idea to check.
Try to access a foreign website: If you are connected to a VPN server in another country, your IP should reflect that. You can try to access blocked content on websites such as Netflix or Amazon Prime Video and see if the content you can watch is from that country. If not, then your real VPN probably isn't hidden!
What is The Best Way to Hide My IP Address and Browse the Internet Anonymously?
A VPN is the best way to hide your IP address because it will mask your IP with one from another country. You can also use a proxy server, but it is not as reliable and require constant setup or configuration changes.
Routing your connection via the Onion Network is also a good idea. The only difference between using an anonymous browser such as Tor Browser and a VPN is that TOR encrypts everything on the user's computer before sending it down into the network. A VPN does all of its encryption through software without having access to any data stored on your hard drive.
You want to make sure that you have protection against IP leaks when hiding your real IP address online. This means testing for leaks when connecting to public wi-fi networks at coffee shops or airports, which may reveal information and your browsing activity.
How Do I Change My IP Address on My Phone?
Purchase a VPN (from the website, Google Play, or App store) and make sure it has a "kill switch" feature.
Install the VPN on your smartphone or tablet. Most VPNs come with user-friendly apps (we recommend a VPN provider like NordVPN or Surfshark for an easy user experience).
Connect to a server in another city or country, and voila! Your real IP address will be hidden, and you'll enjoy more security plus freedom on the internet.
The same method above applies to hiding your IP address on your computer or other devices.
Do I Need a Kill Switch to Hide My IP Address?
If you are using a VPN provider to hide your IP address, it is best if it comes with an automatic "kill switch" feature.
A kill switch will protect you from accidentally revealing information (like your IP and web traffic) by cutting off your internet connection if the VPN suddenly disconnects for any reason (including when the system crashes).
This is different from just having internet protection and not being connected via VPN – there's no guarantee of safety in that scenario.
Should I Hide My IP address on My Home Network?
Many people don't use VPN services to hide their IP address while connected to their home network since hacking threats are minimal. However, you can still expose your identity and location to trackers online and provide your ISP with details of your internet activity.
If you care about your privacy online regardless of the network you are connected to, then you should definitely hide your IP address on your home network.
Can a Free VPN Hide My IP Address?
Depending on the service you choose, your new IP address may not be private. Free VPNs are sometimes unstable and provide a negative user experience, often with a slow connection speed. This is because they're offered for free with little to no money put into them.
Some users prefer a paid VPN service instead of a free one since it offers more stability and privacy protection. Your internet activity will be more secure and private with a paid provider. Even if you have an expensive monthly subscription, your real IP address is hidden from third parties online!
If there's any doubt about whether or not your provider can really help hide your IP address in every way possible, then we recommend going with NordVPN due to its reliability as well as user-friendly setup options (Nord also has some sweet deals like their 60% off Cyber Monday sales).
What's Important About an IP Checker?
IP Checkers can be used to ensure that your VPN service is working correctly by checking whether there have been any leakages in connections and verifying what location it says you are browsing from – which might not always match with reality!
The great thing about most IP checkers is that they are free. Moreover, good IP checkers do not log data, meaning that you won't be tracked across the web if you choose to utilize an IP checker website.
If you are using a VPN, run your connection through an IP checker, and notice the VPN isn't working, contact your VPN provider's customer support team immediately to notify them of the issue.
What are The Best VPNs to Hide your IP Address?
Several VPNs can be used to hide your IP address, and the best option will depend on the reasons you want. For example, if you live in an oppressive region where citizens have limited or no internet access, then a VPN with servers outside of those countries may be essential for connecting at all – but different from someone who wants security and privacy against corporate espionage.
The price range also varies greatly depending on what features you need; do note that there is typically some catch when it comes to free services like Hotspot Shield because they tend to log data which could compromise privacy.
Here are our top VPN pics to effective hide your IP addresses:
NordVPN
NordVPN offers military-grade encryption (AES-256) along with a selection of super-secure tunneling protocols. Nord also offers many additional features that are useful to many users. These features include a kill switch, DNS leak protection, and a double VPN. Kill switches temporarily halt all web traffic if the connection drops unexpectedly. This prevents your data from leaking outside of the encrypted tunnel for as long as it takes to restore connectivity.
Nord also includes the option to connect to obfuscated servers. These servers stop third parties and websites from knowing you are surfing the web using a VPN.
Surfshark
Another excellent VPN for hiding your IP address is Surfshark. Surfshark is a VPN service provider that is based in the British Virgin Islands. Their headquarters are located on a military base which ensures their security and privacy.
This company offers a number of features such as protection against DNS leaks, AES 256-bit encryption, and an internet kill switch. All of these things help to effectively hide your IP address from outsiders. There is even a specific mode for users to surf in if they are based in restrictive regions and want to hide their internet use from the government.
Surfshark has another mode that camouflages the VPN use from websites, making it easier for users to get past VPN firewalls and not revert to using their real IP address.
This VPN also offers some unique perks, including Secure IP Bind technology to ensure your data stays safe from external threats while you browse anonymously online without compromising speed.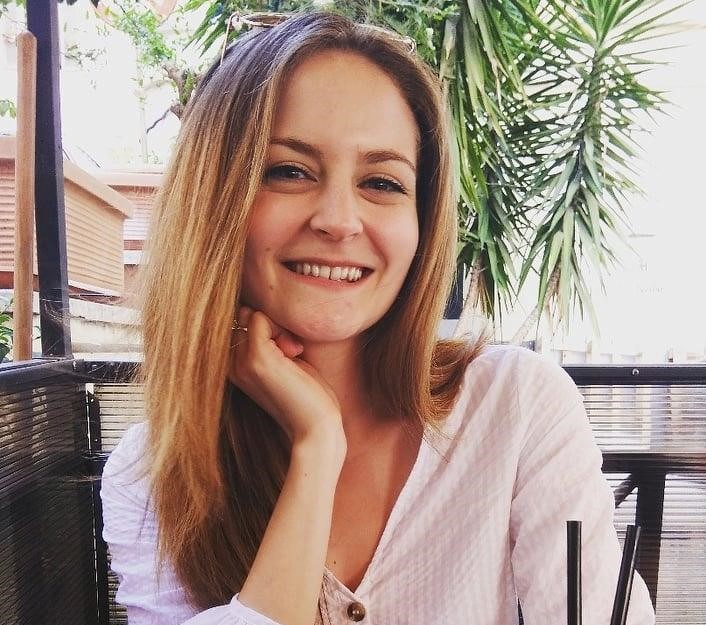 Author Madeleine Hodson
I'm Madeleine, and I'm a writer that specializes in cybersecurity, tech products, and all things related to the internet. I have a keen interest in VPNs and believe that everyone deserves internet freedom and security. I wr...
Read more about the author