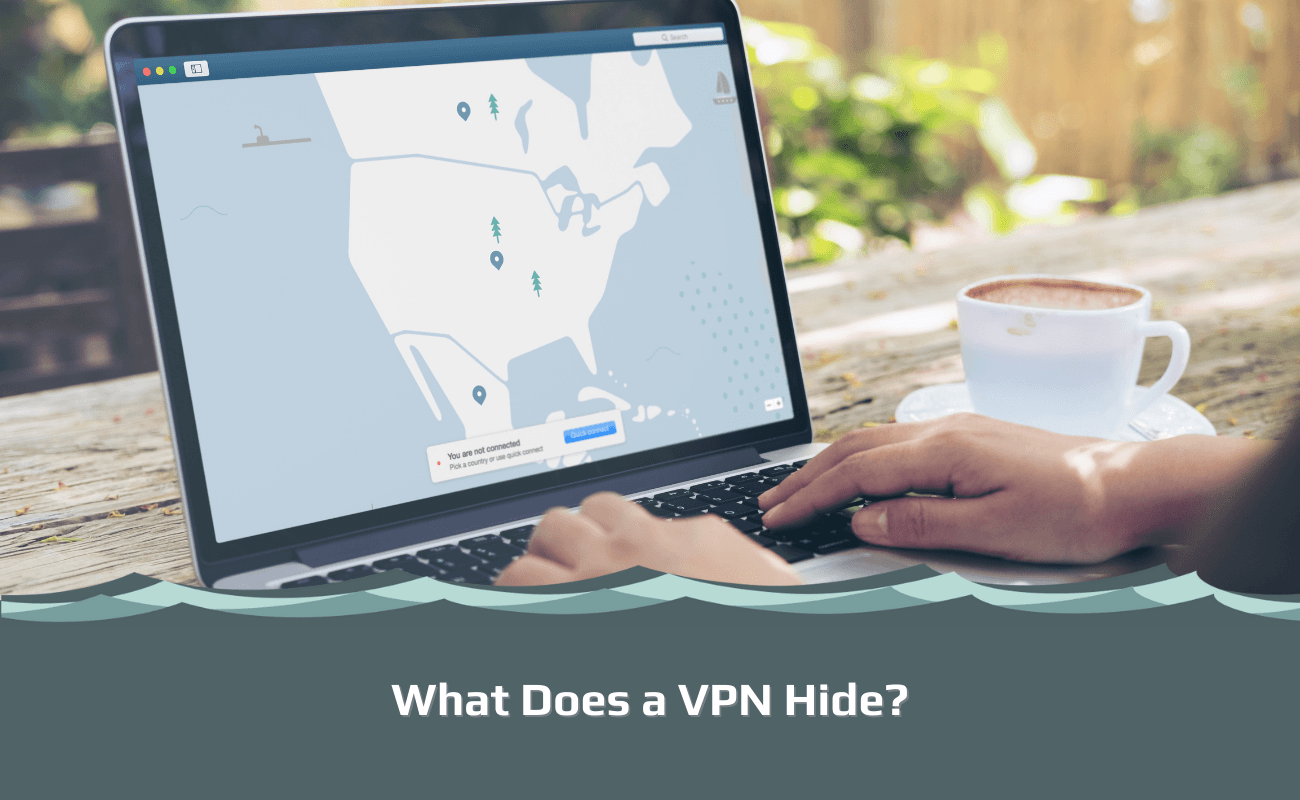 Reading time: 17 minutes
A Virtual Private Network (VPN) is an excellent tool that allows you to browse the internet anonymously. You don't have to worry about somebody seeing too much of your personal information because the VPN encrypts all of it before it leaves your computer – nobody will be able to read anything!
With a VPN, you can hide your browsing data from hackers who want it for identity theft or credit card fraud purposes, as well as your Internet Service Provider (ISP) and governments that are trying to track what sites you visit. Simply put, no one will be able to see your search history when you are using a VPN.
Below we have compiled information about how a VPN works and what it actually hides. Read on to learn more about the benefits of using a VPN and what a VPN hides.
This article is a part of a series:
Chapter 1: VPN for Dummies
Chapter 2: How to set up a VPN
Chapter 3: Can you be tracked with a VPN?
Chapter 4: Should you be using a VPN?
Chapter 5: Do I need a VPN at home?
Chapter 6: What does a VPN hide?
Chapter 7: How do I know if my VPN is working?
Chapter 8: How does a VPN work?
Chapter 9: What does your ISP see when using a VPN?
Chapter 10: Why does my VPN keep disconnecting?
Chapter 11: Why is my VPN slow?
Chapter 12: How to check your VPN location
Chapter 13: What is a VPN Kill Switch?
Chapter 14: How to cancel a VPN subscription
Chapter 15: What types of encryption does a VPN have?
Chapter 16: How does a VPN protect you?
Chapter 17: What is split tunneling on VPN?
Chapter 18: What is a VPN used for?
Chapter 19: How to hide your IP-address
Chapter 20: The ultimate guide to VPN tunneling
Chapter 21: What is a DNS leak?
How Does a VPN Work?
A VPN is a piece of software that creates an encrypted connection between your computer and the internet. This encrypts everything you do online, so even if someone intercepts it (say, through government surveillance), they can't understand what you're doing because the data has been scrambled to all look like randomly generated symbols.
When this happens with your information on public wifi or other open networks (where anyone could be able to see it just by looking at your phone screen), no one's going to be seeing any more than random noise! That means private browsing from anywhere without fear of anything else getting into the wrong hands.
A VPN also changes your IP address, which prevents third parties from linking you to a physical location. This is great if you want to anonymize yourself online and ensure that no one can link you to any internet activities!
What Does a VPN Hide?
Here are some of the things that a VPN hides from interested third parties:
your real IP address
your streaming activity
the websites you visit
your current internet traffic
your torrenting activity
your internet history and search terms on search engines
the content you download
who you talk to online
If someone wants to see what you're doing, they'll need access to the VPN's servers. That means either hacking into them (which is possible but very difficult) or persuading a VPN provider that it should give out its user's information (also not easy).
Even if one of the events above happens and somebody sees some or all of your data, without knowing which account belongs to whom, all a hacker can tell is where the data came from. There won't be any way for them to find out anything about who owns that IP address unless their name matches up with an account on that server.
Should I Hide My Web Data?
If you don't use a VPN already, you should. A VPN hides your data, and there are many advantages, including:
Protecting your private information from snoopers, ISPs, and governments.
No more worries about somebody seeing too much of your personal information because the VPN encrypts all of it before it leaves your computer – nobody will be able to read anything!
The only disadvantage is that you need an internet connection for a VPN to work properly. But when you consider how many risks come with not using one, this seems like a minor point by comparison.
Besides, if we talked about some other type of protection (like keeping safe while walking on the street at night), would you prefer to sacrifice safety just so long as there wasn't any inconvenience involved? Exactly…no thanks! It's time to stop risking everything without adequate privacy protection online.
Can I Use a VPN to Hide My Browsing Activity at Work?
One of the more common uses for VPNs is to hide browsing data from employers. If you often use work networks, you'll notice your employer has blocked access to websites such as social media platforms and other sites.
Furthermore, if you attend a school with a campus-based intranet, you may also find that access to certain websites is blocked. This could be because the school wants to keep you studying and not tweeting, or it may happen to prevent students from viewing inappropriate content.
By using a VPN, you can bypass these network restrictions and simultaneously hide your internet activity from your employer or school.
A VPN also protects against third parties that may want to spy on you for other motives, such as a college professor looking at students' online activity because they are worried about plagiarism. If it weren't so easy to track an internet user's IP address with just a few clicks in Google or Bing search engine results pages, then these professors would be less likely to have their suspicions confirmed by spying on people without consent.
Does a VPN Proxy Hide Your Search History?
You may be wondering what the difference is between a VPN and a proxy. A proxy server redirects your traffic to another website, so you can't hide any of your browsing data because it's still visible to whoever monitors the proxy server. On top of that, proxies are easily blocked by many websites – they often don't work with popular sites like Facebook or YouTube!
With a VPN, on the other hand, there's no need for anyone else in-between: all requests go straight from one computer to another without passing through an external device or system (like a web browser). That makes them much more difficult to spot and block.
When using a VPN service provider such as ExpressVPN, not only does nobody but you know your real IP address, but the VPN provider also encrypts all data between their servers and yours. This makes it so nobody can see what websites you visit or anything else in between!
Can Anyone View Your Web Traffic When You Use a VPN?
No, only you can see your web data. However, it's important to note that the government or internet service provider could still record all of your data if they wanted to and were capable enough of doing so.
The above means even though third parties might not be able to view what websites you visit while connected via a provider like ExpressVPN (which doesn't store logs), the VPN company itself cannot protect users against large-scale government surveillance!
Even with a VPN on, some governments can monitor which servers you connect to – so it is important to be aware of this in countries like China, where internet censorship is strong. It's worth using a VPN that is specifically made for use in China if you're living or working in the country.
Do VPN Services Log User Browsing Data?
Some providers have been known in some cases to log internet users' browsing history after being presented with court orders which compel them to. Usually, these records are short-term logs of what was accessed and any connection times that were made during that time frame.
Fortunately, NordVPN, ExpressVPN, and Surfshark operate zero-logs policies which have been audited – simply put, the content of your VPN sessions shouldn't infringe upon your privacy.
Does a VPN Hide Your Gaming Activity?
Since you're reading this article, the chances are that one of the many reasons why you want to use a VPN is because you play video games. But what does a VPN hide when it comes to gaming? And how can gaming be affected if your data isn't kept private and secure while online?
You have two main worries when downloading an online game: hackers and ISPs. Hackers often try to attack popular games like Fortnite to gain access to player accounts so they can steal their hard-earned weapons or items.
Likewise, ISPs may also slow down your internet connection speeds due to bandwidth limits for certain types of downloads, such as high-quality streaming videos from Netflix. ISPs are also known to throttle bandwidth during data-heavy activities like gaming.
A good VPN enshrouds your web traffic with encryption, which keeps your data safe and hidden from hackers and ISPs. This means fewer attacks and reduced bandwidth throttling. No longer will you have to suffer high ping!
A VPN can also protect against DDoS attacks – those where a website is flooded with traffic to take it offline. This type of attack can often strike without warning because they originate from many different sources across the world, making defending oneself difficult! VPNs hide your real IP address, making DDoS attacks much harder for other users to carry out.
A VPN service provider like NordVPN or ExpressVPN will let their customers know when an incoming DDoS attack has been detected and allow them to choose whether they want protection installed via a special 'kill switch' feature.
Does a VPN Hide My IP Address from Third Parties?
A VPN hides your IP address which is important, as there is a lot of information that IP addresses can reveal. Some of this includes:
Your location, home address, and zip code.
Your email address
What internet service provider you are using at the time, including your name and account number if it is a subscription.
The websites you visit online can be used to infer what interests or hobbies you have based on the sites you're visiting in their browsing history (not all VPN providers offer this type of privacy protection).
Some people may not want their spouse to know about certain things they've visited while researching for work! This includes both professional research as well as personal topics like pornography, social media profiles, etc. A VPN protects your IP address from being tracked, so there will be no record of where you accessed content from or any other identifying information whatsoever!
Does a VPN Store My Browsing Session?
The best VPNs will not store any information related to web browsing history. This means that a government or ISP can't demand the data from them, as they don't have anything stored in the first place. It also protects you against hackers who may break into your internet service provider's system and steal this information because it isn't saved anywhere on their servers either.
Does Hacking Occur on VPN Server Networks?
Hacking attempts on server networks are common, and there have been several in the past. Notable hacking attacks on VPN server networks include the 2014 attack on VyprVPN, the 2011 compromise of HideMyAss VPN servers, and personal data by Anonymous.
However, most attempts to infiltrate server networks have been unsuccessful, such as the 2012 attack on Astrill VPN servers which was thwarted by the company's use of a firewall. Moreover, if a provider has a no-logs policy or uses RAM-based servers, none of your internet traffic will be stored on the servers.
The Best Way To Protect Yourself Online Is With A VPN!
The best VPNs for hiding your browsing data and protecting yourself online are: NordVPN, ExpressVPN, and Surfshark can hide your IP address and encrypt all of the data that you send through them, which means that it's much harder for anyone who might be spying on you or trying to access sensitive information about you (including governments) from doing so!
Read on to learn more about the best VPNs to hide your search history, internet activity, and IP addresses.
ExpressVPN
ExpressVPN is a VPN provider based in the British Virgin Islands that has been in the industry since 2009. It offers customers access to more than 3,000 servers located in 94 different countries and 138 cities worldwide. ExpressVPN's customer service team is available around the clock to assist with any problems or concerns that users might have. There is also a 30-day money-back guarantee on offer, so you can try it risk-free!
ExpressVPN offers five different price plans. The monthly plan is the most popular and least expensive option, costing just $12.95 a month for access to their entire server network with unlimited speed and bandwidth, also included in your subscription! ExpressVPN charges annual rates of $99 per year or save more by paying upfront for two years.
With ExpressVPN, you can enjoy first-rate security to ensure that your privacy is protected online. . Since this provider has a lot of servers in different countries, so you can switch your IP and keep your information hidden. You won't have to worry about encryption levels or bandwidth limits either with this option!
One server is no longer enough for most people as more locations become available each day through ExpressVPN's network! Their servers are optimized for streaming HD video content and can bypass most geo-blocks.
Security features are excellent, and ExpressVPN provides an LZO Data Compression to increase the speed of VPN connections. OpenVPN is their preferred protocol, with 128-bit AES encryption and SHA512 data authentication.
NordVPN
NordVPN is a provider based in Panama. NordVPN is one of the better providers on the market if you're looking to hide your browsing data from hackers or governments.
The VPN service has server locations in over 50 countries and offers military-grade encryption. With NordVPN, people can create private connections to the internet for any online activity. This includes everything from surfing the web, chatting with friends on social media, streaming movies from Netflix or Hulu, and even playing games on servers hosted by other companies.
Your data is safe with NordVPN thanks to various security features which help protect your data and guard you against cyber threats. These include:
Encryption – NordVPN uses AES 256-bit network traffic encryption (the highest level commercially available) which protects users' personal information, including passwords and other financial info.
A no-logs policy and doesn't store metadata about your connection. This is great news for users who want to hide their web data.
NordVPN protects against DDoS attacks and offers strong encryption levels that are tough to crack for surveillance organizations like NSA or China's Great Firewall! There are also no bandwidth limits with this provider, which means the VPN won't throttle your connection speed just because you downloaded something heavy at some point during the day!
Surfshark
Surfshark VPN is a service that provides online security, privacy, and anonymity. It encrypts your data and secures your connection on any device from anywhere in the world, including public WiFi hotspots. Surfshark offers servers in locations across the globe, unlimited bandwidth with no throttling or caps of any kind, 24/7 customer support available via email and live chat.
You can use Surfshark on an unlimited number of devices simultaneously and can switch between servers with no restrictions. The service is easy to use and provides an intuitive user interface for all popular devices.
The network is completely logless so that you needn't worry about any of your online activity being stored on servers. This is a great VPN if you want to hide your web data and access your favorite sites from anywhere in the world.
Surfshark has been rated highly by users on TrustPilot and is one of the most download VPNs in the Google Play and Apple Store. Surfshark offers multiple subscription plans; for regular users, Surfshark offers a monthly plan for $11.95 per month billed annually and a yearly plan of $83.88 per year billed every 12 months which includes the first year – making it affordable for everyone.
You can make your purchase securely with PayPal, credit card, or through Bitcoin. Surfshark also offers a 30-day money-back guarantee for users who are not satisfied with the service and want to cancel their subscriptions.
Get a VPN Subscription Today
At VPNSurfers, we pride ourselves on providing the best reviews about cybersecurity software and recent technologies. Check out our comprehensive list of VPN reviews and find the best VPN for you, to hide your internet traffic from your ISP, and other third parties.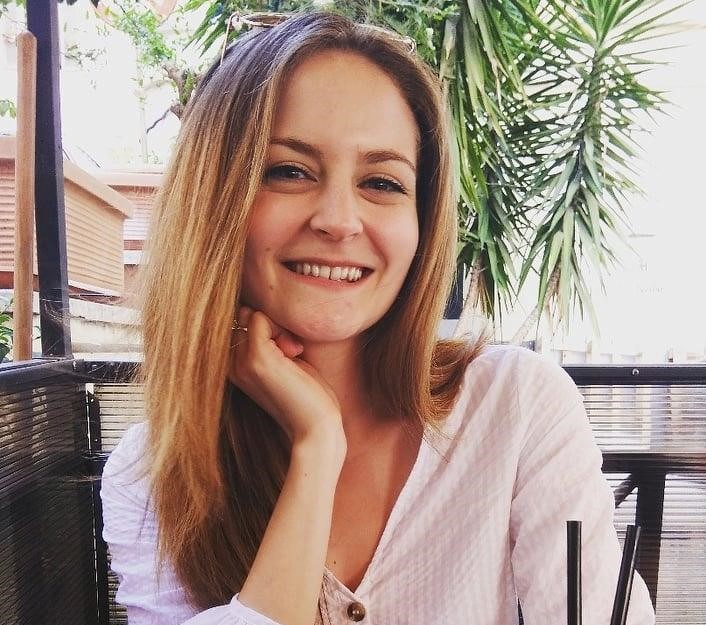 Author Madeleine Hodson
I'm Madeleine, and I'm a writer that specializes in cybersecurity, tech products, and all things related to the internet. I have a keen interest in VPNs and believe that everyone deserves internet freedom and security. I wr...
Read more about the author