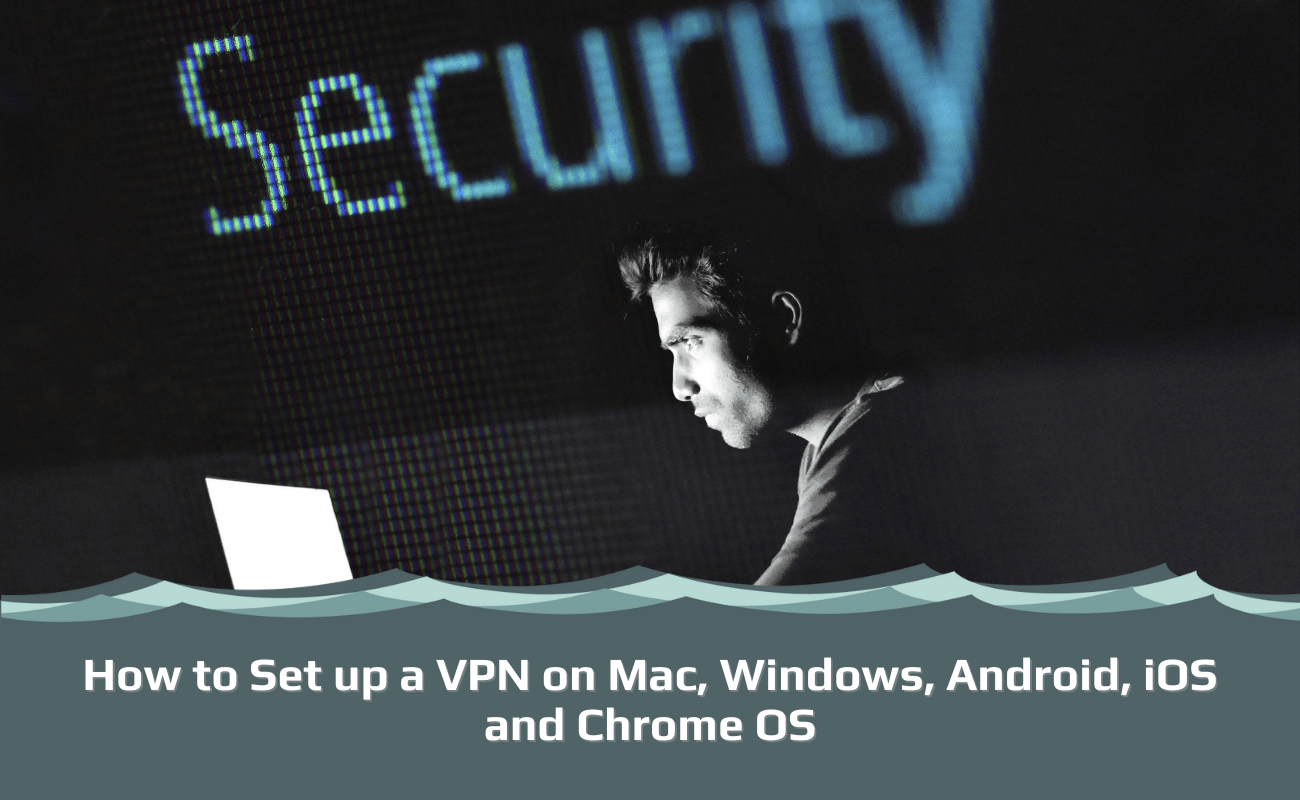 Reading time: 17 minutes
A Virtual Private Network or VPN is an excellent way to safeguard your online privacy and give yourself more security when surfing the net. Using a VPN not only encrypts your data, protecting it from being seen by third parties, but it changes your IP address and online location. This allows you to have more freedom on the internet and access content from around the world.
Setting up a VPN is fairly straightforward if you choose to purchase a subscription plan from a VPN provider. However, there are some DIY users who prefer to create their own VPN and have more control over their server and data.
To help you decide which setup option is right for you, we've compiled a detailed guide on several ways in which you can set up a Virtual Private Network or even create your very own VPN server.
This article is a part of a series:
Chapter 1: VPN for Dummies
Chapter 2: How to set up a VPN
Chapter 3: Can you be tracked with a VPN?
Chapter 4: Should you be using a VPN?
Chapter 5: Do I need a VPN at home?
Chapter 6: What does a VPN hide?
Chapter 7: How do I know if my VPN is working?
Chapter 8: How does a VPN work?
Chapter 9: What does your ISP see when using a VPN?
Chapter 10: Why does my VPN keep disconnecting?
Chapter 11: Why is my VPN slow?
Chapter 12: How to check your VPN location
Chapter 13: What is a VPN Kill Switch?
Chapter 14: How to cancel a VPN subscription
Chapter 15: What types of encryption does a VPN have?
Chapter 16: How does a VPN protect you?
Chapter 17: What is split tunneling on VPN?
Chapter 18: What is a VPN used for?
Chapter 19: How to hide your IP-address
Chapter 20: The ultimate guide to VPN tunneling
Chapter 21: What is a DNS leak?
How Does a VPN Work?
VPNs have been used for years for corporate use and by governments. However, in more recent years, there has been a surge in the use of personal VPNs as more and more people start to enjoy their services on their home networks.
When you use a VPN, you send all of your browsing data through an encrypted tunnel to a server. Data is then transmitted back to your device, via the VPN server, under the same encrypted protection. When your data is encrypted, it is effectively hidden, which means that only you can see what you're doing online. As government surveillance grows, it's more essential than ever that we encrypt our data online.
When you connect to a VPN server, you also change your IP address, which essentially anonymizes your online identity and changes your virtual location. This offers many benefits to users, especially people who work remotely or travel a lot.
For the reasons mentioned above and the privacy that a VPN can bring to their online lives, people want to set up a VPN connection on all of their devices. You can do this manually, creating your own server, or by signing up for a subscription offered by a provider. Regardless of which route you take when setting up your own VPN, it's essential that if you're a heavy internet user, you install VPN software on all of your devices to give them extra security and protection.
Why Do I Need a VPN?
There are a few reasons you should be using a VPN, from better security to more internet freedom.
A Virtual Private Network hides your data from your Internet Service Provider (ISP). Internet Service Providers can track what we get up to online and share this information with third-party agencies, including the government. A VPN gives you a layer of encryption, which hides your browsing data and secures your internet connection.
VPNs protect you from hackers. If you frequently connect to public wi-fi networks, say in a coffee shop or airport, then you're at risk of hackers on the same network viewing your activity. To make sure that an unwanted third party doesn't see what you're doing and steal sensitive information, you need strong encryption that hackers cannot easily decrypt.
Virtual Private Networks can bypass geo-restrictions. To view restricted content in other regions, you need to change your IP address. A VPN can do this for you, essentially changing your virtual location.
A VPN service can help you to find cheaper deals online. Many people install a VPN because it changes their virtual location and gives them access to online stores that offer better prices. Using a VPN can actually save you money online.
VPNs can prevent bandwidth throttling. If you've ever experienced your wi-fi connection suddenly slowing down, this is probably due to bandwidth throttling from your ISP. Whenever you consume too much bandwidth during streaming and gaming activities, your ISP can throttle your bandwidth, essentially slowing down your connection. Since VPNs hide your activity from your ISP, you can avoid this from occurring and enjoy a more stable internet connection.
How Do I Set Up a VPN Connection?
So, how can you set up a VPN connection? There are several ways. The most common way of setting up a VPN is to purchase one from a provider before downloading and installing the VPN's automatically configured client onto your device.
However, you can manually set up a VPN connection on most devices, even if you have purchased a VPN subscription but don't want the client software clogging up your operating system's memory. Here is a step-by-step guide on how to set up a VPN connection on the following platforms: Windows, macOS, Android, iOS, and Chrome OS devices.
1. Set up a VPN connection on Windows
If you decide to purchase a VPN service via a provider, you can download and install the VPN client. Alternatively, thanks to the Windows built-in VPN client, you can manually add a connection on Windows 10.
Step 1: Go to Settings menu> Network & Internet> VPN and client on 'Add a VPN connection.'
Step 2: You'll need to then create a VPN profile and enter all of the relevant information such as your server name or address, sign-in info, and the VPN type. You can also create a username and password, but this is optional. You'll need to enter your username and password when you want to connect to the VPN. Click Save.
Keep in mind that you can use the Windows built-in VPN client to add both purchased Virtual Private Networks or one you have created yourself.
2. Set up a VPN on macOS
Like with Windows, most VPN providers offer compatible clients with macOS, but you can also manually install a VPN connection. Here's how to do so, step by step.
Step 1: Go to System Preferences> Network. Click the Plus symbol and select VPN.
Step 2: Fill in the information: VPN Type and the Service name.
Step 3: Click 'Create,' then fill in the Server Address, ID information, and then click on the authentication settings menu.
Step 4: Fill in your username and password information, and voila! You're all set up.
3. Set up a VPN on Android
Manually setting up a VPN on an Android device is simple.
Step 1: First, go to Settings, and in the search bar, type in VPN. Select 'Add' and then create your VPN profile by adding the type of VPN, the name, and the Server address.
Step 2: Back on the VPN screen, enter your name and password and then select connect.
Step 3: Again, enter the VPN name, type, server address, and the type of sign-in info, including username and password.
4. Set up a VPN on iOS
You can download your provider's VPN client from the App Store or manually add a VPN connection on your iOS device, which is as straightforward as with an Android.
Step 1: Go to the general area of settings. Add VPN configuration and enter the information, including VPN server and ID information.
Step 3: Finally, enter your username and password and click done.
5. Set up a VPN on Chrome OS
Most VPN providers now offer a compatible VPN app for Chrome OS devices, including Chromebooks. It's easy to download a VPN app from the Google Play store, but if you want to configure a VPN connection manually, here's how to do so.
Step 1: Go to Settings> Add connection> then select either OpenVPN or L2TP.
Step 2: Enter all the necessary information, including VPN server name or address, VPN provider, username, and password. After you've input all the necessary information, select connect.
Can I Create My Own VPN?
If you want to use a VPN but don't like the idea of using a provider, then you can actually create your own VPN. This is not an easy process, and there are advantages and disadvantages to this, which we've outlined below.
Why Should I Create My Own VPN?
There are several reasons why creating your own VPN server on your home network is a good idea. Firstly, it puts you in complete control of your data, and you can make sure that your browsing activity is never stored or sold. With VPN providers, they ultimately control your data and, although most don't, they can do what they want to with it. By creating your own VPN, you can make sure that your online privacy is more secured.
Another reason why you may want to create your own VPN could be to do with work reasons. If you need to access business files remotely, then creating your own VPN server enables you to do so securely, without using a paid-for VPN service.
Why Shouldn't I Create My Own VPN?
Although there are benefits to creating your own VPN server, you may want to get a VPN from a provider instead. Firstly, creating your own VPN is complex and time-consuming. It may work out to be a little bit cheaper and give you more control, but you'll have to configure a VPN connection across all of your devices manually. Most providers have compatible apps for the most popular operating systems that are set-up and ready for you to use.
Secondly, you won't have access to all of the great features that VPN providers offer, including a large network of VPN servers. This means you won't be able to bypass geo-blocks and access content all over the world. You also won't be able to enjoy extra features offered in a provider's VPN settings, such as a kill switch, Double IP masking, and you won't have access to customer support should you run into issues with your server.
When it comes to IP addresses, if you create your own VPN, you'll likely be able to connect to just one server, which means you'll use a local IP address. A VPN provider, on the other hand, offers you shared IPs, which gives you more anonymity online. Many people want to use a VPN service to give themselves a secure and more private internet connection. However, if you set up a VPN and have just one IP address, it can be easily linked back to you.
How Do I Set up a VPN Server at Home?
If you're determined to create your own VPN and set up your very own VPN server on your home network, then you can easily do so. There are several ways to create your own server to give you complete control over your VPN usage.
1. Create a VPN server in the cloud
Cloud-based technology is more popular than ever and offers users an extremely easy way to create their own servers. There are several platforms offered by Amazon AWS that allow you to create VPN servers. DigitalOcean is one such platform that you can use with Algo VPN, a set of scripts that makes setting up a server a lot easier.
However, Amazon AWS has many different package options to choose from, and costs will vary depending on what you opt for.
2. Create a VPN server on your router
If you want to configure your very own VPN directly to your router, then you can. Using OpenVPN, you can go through an independent Virtual Private Network client and set up your very own server. Several clients support creating servers, and the cost will differ depending on what you choose.
If you have a Raspberry Pi, then you can connect this to your router and turn it into a VPN server using OpenVPN.
How Much Does it Cost to Set up a VPN?
The cost of setting up a VPN varies depending on whether you want to use a provider or set up your own server using a platform.
The Cost of Creating Your Own VPN
The cost of setting up your own server varies depending on how you create your VPN. If you use the Cloud VPN, then your costs will depend on the location of the VPN gateway and the number of tunnels per hour. The basic cost is $0.050 per tunnel per hour, which is a reasonable price.
If you choose to create your own server using OpenVPN and a client, then you'll pay a subscription fee to do so, which will vary depending on which client you use.
The Cost of Using a VPN Service
If you want an easier VPN experience, then we recommend you use a provider. By doing so, you can simply pay a yearly or monthly fee and not have to worry about the intricacies of setting up your very own server.
The cost of VPN providers can vary greatly. For example, popular providers like NordVPN and ExpressVPN have costly monthly deals at $11.95 and $12.95 respectively. However, if you sign up for a longer subscription with a provider, you will get a better deal. For example, NordVPN has a fairly priced 2-year plan, which is just $3.71 per month.
There are cheaper providers out there that offer services from as little as $2 per month, including Private Internet Access and Surfshark. Of course, to get these great deals, you need to sign up for a long-term plan, like with NordVPN and its 24-month service.
Should I Use a Free VPN Service?
If you want to enjoy the benefits of a VPN service without paying anything, there are many free VPNs out there, including proxy services that you can add to your browser as an extension. While some free VPNs are good, we advise against using them, as they bring many dangers with them. Here's why we recommend that you avoid setting up a free VPN.
Free VPNs offer less security. It's common knowledge that free services often use less secure tunneling protocols, such as PPTP. This means that your connection is more at risk, and a third party spy could easily break through the encryption and see what you're doing online. For example, if you're torrenting and downloading copyright material, this is an issue as it doesn't hide your activity.
Free VPNs sell user data. If your VPN provider isn't charging you money, they could be making a profit from selling your data to third-party companies. Most paid-for VPNs have a clear privacy policy and recognize the importance of not logging or sharing user data. When you use a free service, you are more often than not signing over your internet privacy to the provider.
There are fewer features with a free service. Using a VPN provider is beneficial because they offer many great features to their users. This includes a large server network, with servers that you can connect to over the world. As well as this, paid-for VPNs offer many simultaneous VPN connections, which means you can use the service on several systems at once, including mobile devices and computers. Free VPNs lack the features that paid versions provide in their VPN settings, such as split tunneling and an automatic kill switch.
So, you may be saving money by choosing a free Virtual Private Network, but what you get in return is not a high-quality service.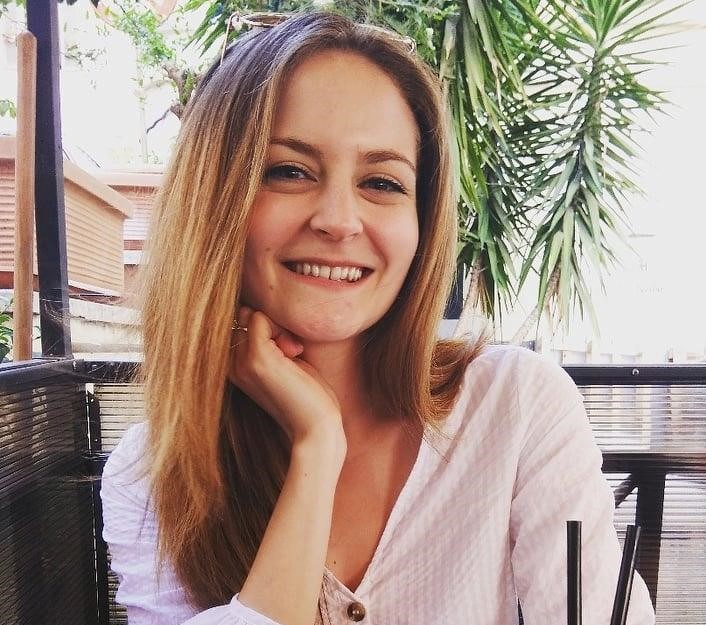 Author Madeleine Hodson
I'm Madeleine, and I'm a writer that specializes in cybersecurity, tech products, and all things related to the internet. I have a keen interest in VPNs and believe that everyone deserves internet freedom and security. I wr...
Read more about the author